All Giganet home broadband packages include your full fibre installation, monthly rental and a free router. This is everything that you need to get connected.
The Wi-Fi router we include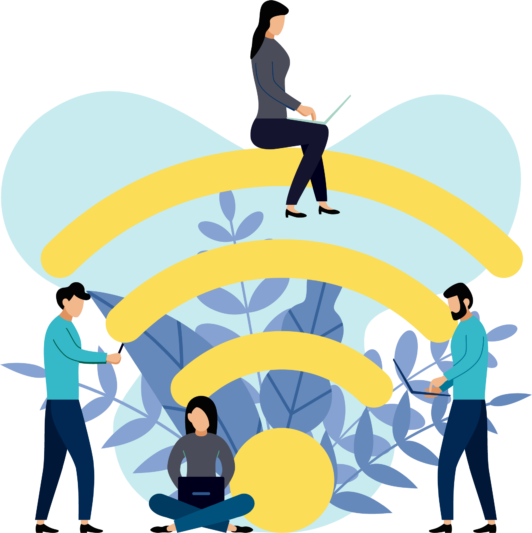 is pre-configured, so once you've been installed, all you need to do is plug it in, connect it to the broadband and then connect your devices. You don't need to be a tech whiz to get started, our online guides will help you and our team are standing by if you need them. in most cases an engineer will come to install you, and they'll set up your router and make sure everything is up and working for you.
We also offer optional home phone packages, which you can order at the same time as your broadband, or add on at any time.
(Please note, our phone packages are currently paused, and will be relaunching soon. If you'd like to add one at a later time then it'll be quick and simple)
Please note, in some cases there is an additional installation charge to connected flats or multiple dwelling units. If this applies to you, it will show when you place your order.