16th March 2020
Unless you have been hiding away with no Internet or outside contact, chances are you've heard about the new pandemic virus sweeping the world – Covid-19 (otherwise known as Coronavirus). According to the World Health Organization (WHO), there are currently over 164,000 cases in 146 countries or territories, with Europe as one of the worst hit continents after Asia.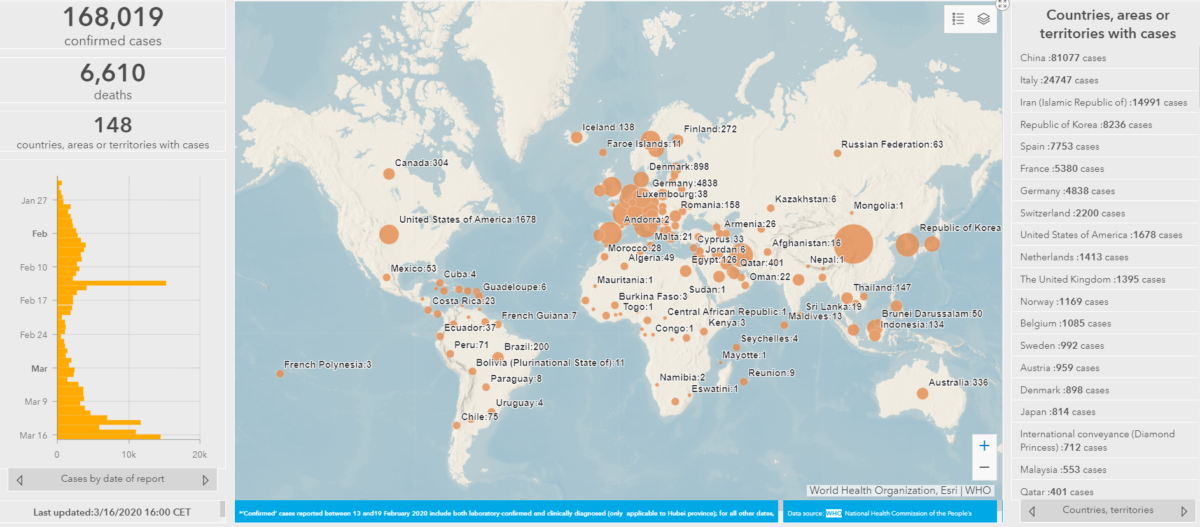 We've already seen the huge direct impact of Covid-19 in our everyday lives. With many countries adopting travel bans, reduced transport links, banning public gathering or even nationwide quarantine as seen in Italy, affecting over 16 million people.
But what does it mean for businesses in the UK and Europe?
Technology industry analyst IDC estimates that the cost of downtime to SMEs can amount to £170,000 per disaster. Even more if correct Disaster Recovery (DR) plans are not put in place. SMEs are at most risk, with up to 80% facing closure just one year after a major crisis. We are already seeing SMEs in the hospitality and other industries state of crisis as they either cannot operate or custom drops rapidly.
Plan for the Worst
Unfortunately, many businesses fail to plan for the business' DR until a crisis has occurred. By then, it may already be too late.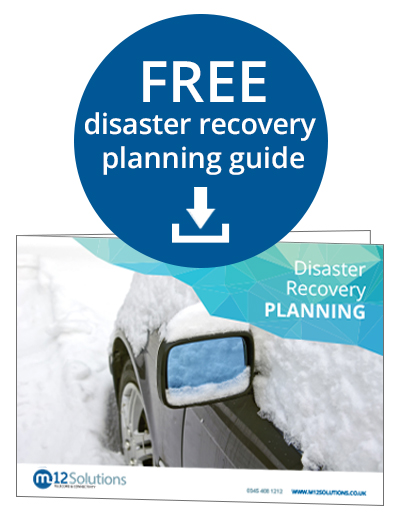 Imagine a small business with 10-20 staff who come into the office every day and are heavily reliant on the computers, phones, files and documents that are stored there. If a crisis were to hit and these employees could not make it to the office, the potential disruption to the business is substantial.
Downtime, poor customer experience, overheads, loss of sales and other revenue, and a wide range of other negative consequences then depends on the firm's ability to act quickly, implement new processes and get the team operating in a whole different manner. Now imagine if the business didn't have the technology, advice or processes in place to do this.
This is the key reason that having a proper contingency and DR plan is essential. Organisations who are prepared can quickly implement planned DR protocols and get back up and running without delay.
Fortunately, many telecoms and IT companies offer free advice on how to prepare your business for eventualities such as Covid-19. From setting up diverts on your office phones to mobiles, to ordering extra licenses for Cloud products or building a secure VPN so employees can work from virtually anywhere.
If you're interested in how you can plan your Disaster Recovery today, check out our guide. And if you don't already have a plan in place then don't worry – we are happy to help so please just get in touch.
Enable Remote Working
Whether it's in the midst of a crisis (such as covid-19)  or just day-to-day, employees often need to work from home. It's important that everyone can access the facilities they need instantly, just as if they were in the office. When a crisis hits, you are unlikely to get much warning, so you need to be prepared now.
Last year, the M12 and Giganet team held a Disaster Recovery Day that meant all office staff had to work from home on a selected day, without warning. This was to test our ability to work efficiently and remotely. See the insights we found here.
Since then, we have implemented several steps to ensure our DR plans and that of our customers are airtight including: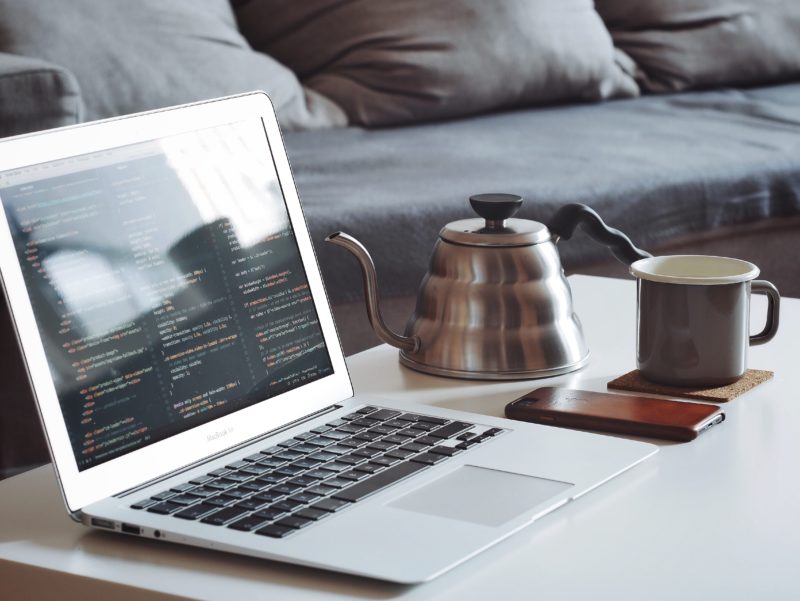 Moving to the Cloud
We migrated all our files and documents to the Cloud, accessible by the departments that need them. Through our secure VPN, all staff can connect and access files with just a few clicks. It has also meant staff can work from virtually anywhere and on any device that has internet access. Most of our software is also Cloud-based, so our team can use what they need, when they need it.
Seamless Communications
With our Splicecom phone system, all staff can make use of Splicecom's smart iPCS app or Navigate softphone. With iPCS on your mobile or Navigate on your laptop/PC, you can make, receive and transfer calls from anywhere, just as you would in the office. All contacts can be accessed, calls picked up and enquiries managed with zero disruption.
In-Built Security & Privacy
Fortunately, many Cloud software and communication tools include in-built security and encryption. Businesses can rest easy in the knowledge that sensitive information is protected. We've incorporated additional tools such as password management software.
Suitable Equipment
We also switched from desktop PCs to more portable laptops which employees take home each evening. Along with the laptops, we provided headsets, chargers and extra phone licenses. This enables our staff to work productively and minimise any downtime. By cutting out pain points, we're able to ensure team members can work just as efficiently at the office, from home or anywhere else.
Build Resiliency & Test
Prevention is always better than the cure. If your business operations were to come to halt, it could have disastrous consequences. No one expects the worst, but you can plan for it. Through building resilient phone systems, secondary failover Internet connections and secure Cloud software. Plus, make sure files and documents are regularly backed up and DR plans are tested periodically.
Apart from Covid-19, your business could face further disaster situations, such as extreme weather, power cuts or internet failure. Creating resilient environments such as phone systems that can work in battery mode or a secondary FTTP or Leased Line that can be switched onto, can be crucial in reducing downtime.
It is also important to regularly test your DR plans. Ensure each member of your team knows how to access files, software and use any mobile apps or equipment. Testing ensures your business is ready for the worst, should it occur.
If you're interested in improving your Disaster Recovery plans, check out our guide or speak to us today.