7th February 2023
We've all done it. Used the same password across multiple logins, ignored a software update or connected to a public WiFi hotspot. So, what's the worry? In 2023, it's become more important than ever to keep yourself safe and secure online. The internet plays home to a multitude of risks and dangers, many of them designed to trick people into sharing personal data on a daily basis. To keep you safer online, our team has put together a list of the six most important (and easy) online security top tips for Safer Internet Day 2023.
Keep software up to date
Keeping the software installed on your web-connected devices up to date will help ensure that any security updates or software patches are suited to the latest threats. Keeping the software updated helps keep both you and other users on your network stay secure.
This goes for all of your smart devices including tablets, laptops, smartphones, TVs, and even printers. Ignoring updates for these devices could potentially make them vulnerable to hackers and more advanced phishing attacks.
Here are a quick few tips to get started:
Turn on automatic software updates for your device
Make sure your desktop web browser uses automatic security updates
Keep your web browser plugins and extensions updated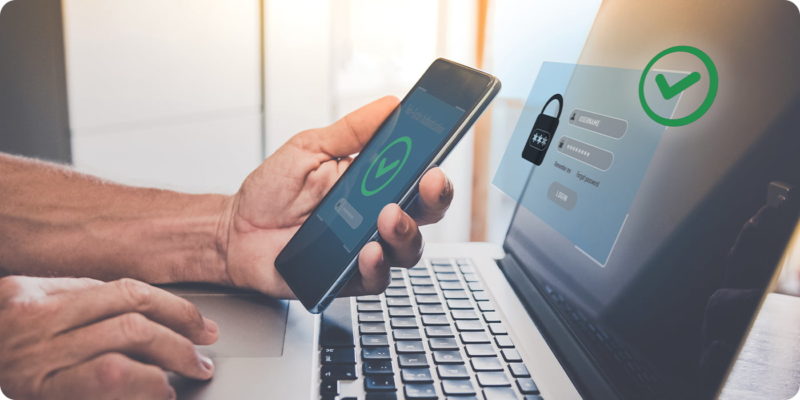 Use strong passwords
Using a strong password will make it more difficult for a person or a computer to guess your password. In addition to this, you should avoid using the same password across multiple accounts as this can make it easier for hackers to gain access to more of your data.
When creating strong passwords, most platforms will provide you with a recommended password structure that includes numbers, symbols, and capital letters.
Our password top tips:
Ensure your password is at least 12 characters long
Use a mixture of capital letters, numbers, and symbols
Change your passwords regularly, we recommend at least once a year.
Do not share your passwords with anyone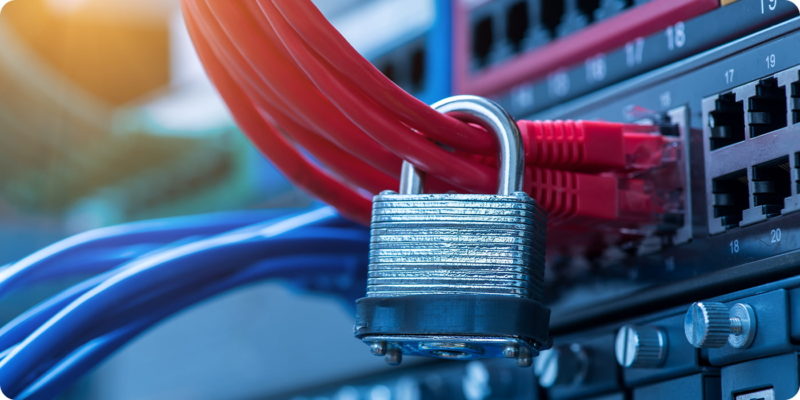 Use anti-virus software and firewalls
Whether you are at work or home, surfing the web can sometimes be a dangerous place. Using anti-virus software and a firewall can help protect you from those dangers.
Anti-virus software:
If you're using a smartphone, laptop, or even tablet to access the internet, you should have anti-virus software installed to help protect you from certain security risks.
These security risks can range from simply downloading a file that contains malicious code, to preventing unauthorised access attacks on your device.
Anti-virus software will check files as you download them, scan websites before you visit them, and check the security of your device regularly.
There are many trusted anti-virus software providers available, but do be wary of illegitimate ones. We recommend using Google or Bing to search for the most popular anti-virus software and research which one is best for you.
Firewalls:
Firewalls come in all shapes and sizes, and often you won't know a firewall sits between your device and the internet.
The purpose of a firewall is to protect you from threats that have the intention to access your network and its devices. Not only that, firewalls can protect you from DDoS attacks, and malicious access to devices, files, and even your emails.
When you're using the internet at home, many routers have a built-in firewall that is pre-configured and enabled by default. Comparatively, at your place of work, you might have a physical firewall that is connected to your office network.
If you're wanting a broadband provider that offers great Wi-Fi security from the get-go, take a look at our full fibre broadband options. All our customers get a free Amazon Eero pro 6E with security built in.
Utilise 2FA
2FA (Two Factor Authentication) is a tool available across many popular applications and websites that allows you to use an email address or phone number as a second form of identity confirmation when logging in to an account. If you frequently sign into websites like Google, Microsoft, Twitter, or adobe, it's likely you've been prompted to create one of these already.
This solution acts as a second login where a code or link is sent to your chosen authentication method, commonly a smartphone. When you receive this code or link, you can paste the code in or click the link to confirm it is you. This is a fantastic way to keep your accounts secure and only takes a few minutes to set up.
2FA has been around for a long time and it has proved invaluable to many individuals and businesses. The solution is very effective at stopping hackers from gaining access to your account even when they have the correct password.
Avoid phishing scams
Phishing scams are becoming a regular and very sophisticated method of obtaining account information, personal details, and even money.
A phishing scam normally works in various ways. We've listed out the most common, so you can be aware of them.
Account Phishing: This can vary from a legitimate-looking email or text from a service you use to write emails asking for information. Often, emails and text messages are sent to look like a service you use. This could be an email that looks like your bank, a text from a delivery courier, or even an online shop you use.
Personal Information Phishing: Texts, emails, and web pages can all be made to look like the real thing. However, sometimes hackers and scammers can create look-a-likes that are used to collect your data.
Phone Calls: Another widely adopted tactic is where scammers call and claim to be from a bank or service you use. These callers can sound very convincing and often might already have limited information about you – which can make it sound all the more real. More often than not, these types of cyber criminals often have a financially driven goal in mind.
How can I avoid phishing scams?
Here are our top tips on staying safe online and avoiding those pesky phishing scams.
Play detective and try to confirm the authenticity of an email, text, or phone call when you receive them. You can often go to the company's website and check the details are legit. If you have any doubts, ignore them or call the number on the company's official website.
Protect your accounts with 2FA and user-long, complex passwords that are hard to guess.
Use added security such as Anti-virus software to protect your devices
Do not open attachments or links from people or sources you do not trust.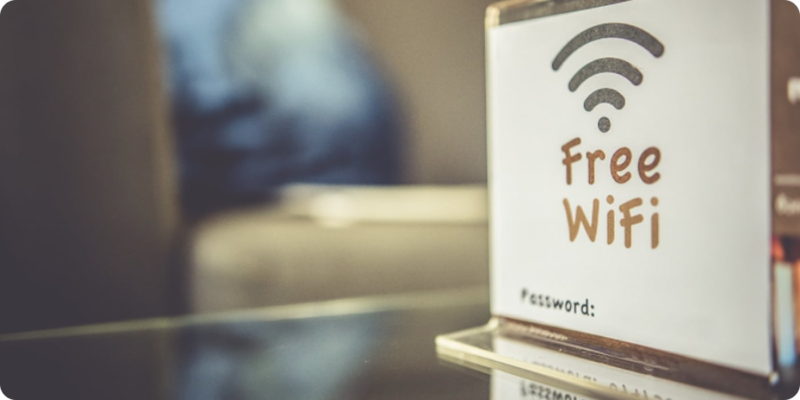 Avoid public Wi-Fi
You might be tempted to hop on to the public Wi-Fi at your local cafe or train station. However, you'd be surprised by how insecure these open Wi-Fi connections can be.
Public Wi-Fi is often set up and left to its own devices (pardon the pun). It also means there is often no one monitoring or checking that the network is secure. Additionally, many public Wi-Fi connections are vastly outdated and woefully exposed to the malicious intentions of cyber criminals.
These networks become victims of data harvesting. Data harvesting means that an application can see the internet traffic between your device and the public Wi-Fi network. Think of this like a middleman. A computer that can intercept the data sent and often grab the information you might not want them to see. For example, passwords, messages, private images and even banking information.
As public Wi-Fi poses this risk, we recommend you avoid this option.
You can also learn how to secure your private Wi-Fi network here.
Conclusion
Being safer on the internet isn't just advice for celebrities or huge tech companies. Safer Internet Day is about raising awareness of the common threats we could all face as we sail through the digital age. Consider how much exposure you have to threats online and remain alert. From phishing and scams to having your data leaked, we hope this article helps you stay safer online.