5th January 2023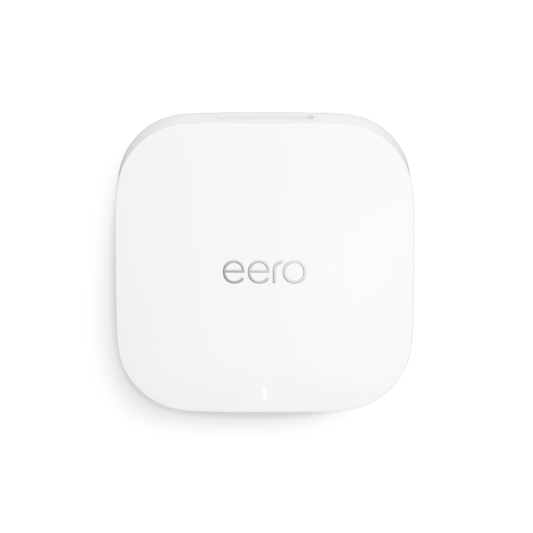 Giganet are excited to announce that we are now offering the new Amazon eero Pro 6E router to our hyperfast full fibre customers. We have selected this industry-leading router, as it's wide range of benefits will improve our customers' Wi-Fi experience even further.
With many of us adding more devices to our homes year after year, the Wi-Fi network can become congested. But here's the good news…with the Amazon eero Pro 6E, Giganet customers get the latest in Wi-Fi technology – Wi-Fi 6E. This helps clear the way for faster speeds on more devices, thanks to recently authorised access to the 6 GHz band – the biggest increase on the spectrum available since the 5GHz was band added.
And it's not just faster speeds. The Amazon eero Pro 6E comes with a stylish, unobtrusive look which fits in with any home, and boasts a host of additional features.
Compared to alternative ISPs, including TalkTalk, who provide the standard Amazon eero 6 (RRP: £109) and the eero Pro 6 (RRP: £209) Giganet provide all new customers with the superior Amazon eero Pro 6E (RRP: £249). The 6E boasts faster speeds, greater coverage area and higher functionality for our customers.
"Giganet's new Amazon eero Pro 6E router is simply one of the best available to broadband customers currently. It brings better Wi-Fi connectivity and greater security for your home."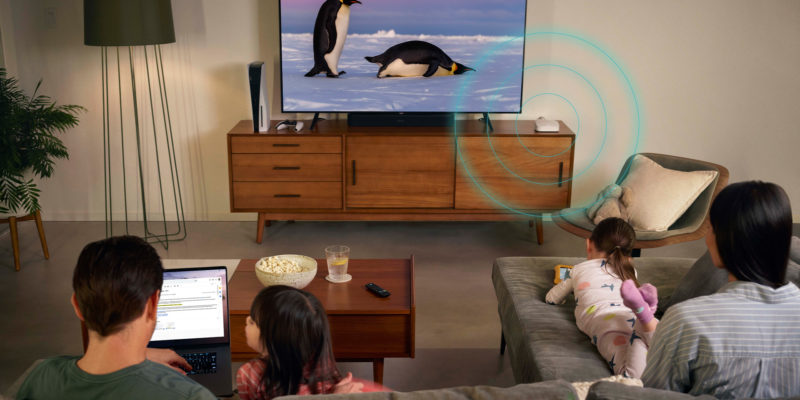 What benefits does the Amazon eero Pro 6E provide?
The Amazon eero Pro 6E brings a whole host of benefits for your home:
Easy to install
When you receive your new eero router from Giganet, you'll be able to set it up straight away. Our engineers or Tech Support team can help you with this, if you're unsure.
Here is what you will need:
Giganet full fibre broadband
Amazon eero Pro 6E router (included with our packages)
iOS or Android smartphone
Simply download the eero IOS or Android app, create an account and get set up. It takes only a couple of minutes. Once your broadband has been installed, plug in your eero and set it up using the app.
Speedy performance
The Amazon eero Pro 6E router is the perfect match with our hyperfast full fibre broadband. You can be sure you'll be benefitting from the best possible speeds, even over Wi-Fi.
With the eero, you will be able to stream your favourite Netflix series, beat the competition on your video game and video call friends without any drops.
Powerful mobile app
In addition to its fast speeds and easy setup, the router also has a number of advanced features that make it easy to manage. For example, the user-friendly app allows you to monitor your network, set parental controls, and access advanced settings.
Wi-Fi 6E
The Amazon eero brings the latest in Wi-Fi technology. Wi-Fi 6E gives your network more capacity and lower latency, which should result in higher speeds across your connected devices and a better experience when gaming, downloading, streaming and more.
Coverage for the whole home
The Amazon eero brings a new meaning to home coverage, with the ability to connect multiple eeros as a mesh network. This means you can set up your Giganet full fibre broadband to cover the unique layout of your home. From bedrooms, to kitchens, offices and living rooms, you can enjoy hyperfast Wi-Fi in every room. We offer one eero as standard, but additional eeros can be added from just £6 per month for larger homes. If an eero device drops offline, TrueMesh technology determines the ideal path for Wi-Fi traffic among your eeros, so your connection stays rock solid.
Security features
The eero Pro 6E offers greater network privacy and advanced parental controls than many other routers. It also has built-in security features to protect your network from threats such as malware, viruses, and hackers. It also includes a firewall, which helps protect your network from unauthorised access, by blocking incoming traffic that doesn't meet certain criteria. The Amazon eero Pro 6E also includes a secure boot process that ensures that the firmware running on the device is genuine and has not been tampered with.
In addition to these features, the eero Pro 6E also includes automatic security updates that help to protect your network against new threats as they arise. These updates are delivered automatically to your device, so you don't have to worry about manually installing them.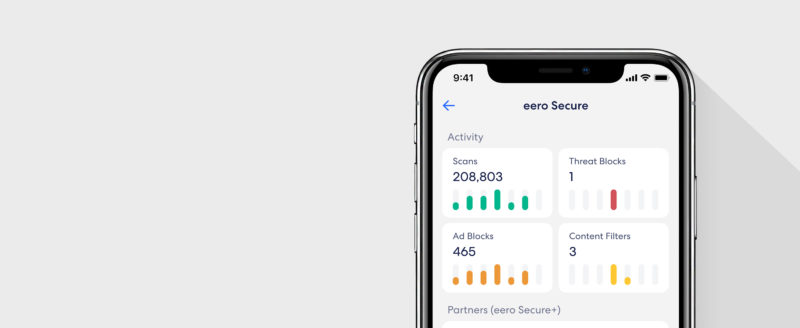 How do I get the Amazon eero Pro 6E router?
The router is available to everyone who signs up for Giganet home broadband from now on. Your eero will be sent before the day of your full fibre broadband installation, so that on the day you can get up and running quickly.
The Amazon eero is super simple to set up with your smartphone or tablet. If you do not have a smartphone, you will be eligible for our UltraHub 3 router and can still benefit from full fibre broadband.
Ready to make the switch? Sign up to our hyperfast full fibre broadband.
You can learn more about our new router on our dedicated eero Pro 6E page.