27th January 2022
Salisbury residents urged to make the switch to full fibre broadband and VoIP phones sooner rather than later, as Openreach set the date to switch off redundant copper connections by April 2023.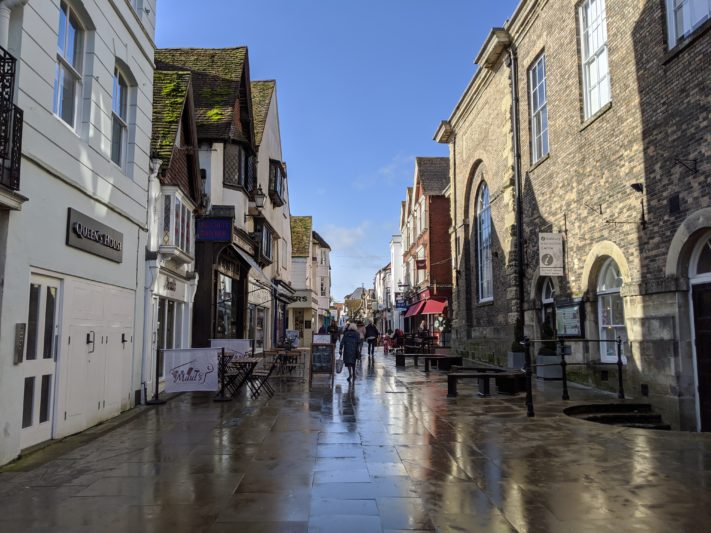 In 2020, Openreach completed Salisbury's citywide full fibre network, meaning over 22,000 homes and business can now benefit from full fibre broadband.  Salisbury is one of the first places in the UK where the entire city can benefit from gigabit broadband speeds and reliable digital calls through Voice over IP (VoIP) telephony. As Salisbury's local Internet Service Provider, we have been connecting homes and businesses in Salisbury for several years. Now that the network build is complete and many have already taken advantage, plans to retire the historical copper-based network are coming into effect. And it's happening sooner than you might think.
The next steps
Openreach were already preventing internet providers from connecting anyone to the old copper network, but now have also announced a date for it to be switched off entirely. This applies to FTTC copper connections and traditional analogue phone lines too. So, after April 2023, all phone calls will be carried over the same fibre cables as broadband, instead of over copper wires.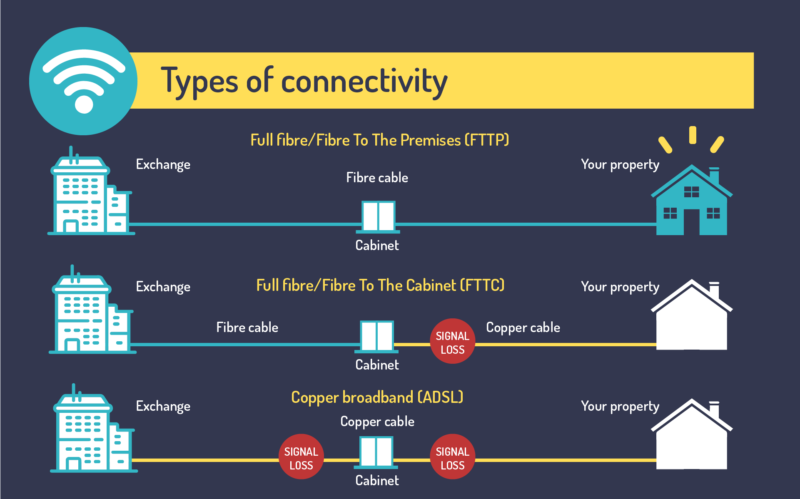 What happens to my broadband If I'm not on full fibre?
Now that full fibre is widely available, anyone looking to change providers, upgrade or downgrade their broadband or landline phone service, will be required to move onto the new full fibre network.
If you're not able to get full fibre at your premises just yet, do not worry, you will still be able to access services through the copper network while the upgrade is completed.
Feel the need for speed? There is every reason to switch before the switch off. View Giganet's range of phone services or contact our UK-based real human team today… while your copper-networked phone still works!
What about my landline phone?
From April 2023, the Public Switched Telephone Network or (PSTN) in Salisbury will be switched off. It's a big change to turn off a service the UK has relied upon since the 1930s.
When it comes to landlines; rather than your phone calls connecting over the inferior copper network, they'll use the full fibre broadband network instead. Just as many of us are used to with other VOIP services like Skype, Microsoft Teams and FaceTime. The fundamental benefits include improved reliability and no need to pay a line rental charge as calls are made over your internet connection.
Even if your home phone is gathering dust, think about the cost of making international calls on your mobile. The elderly or vulnerable who rely on their phone line, and the thousands of us still needing a reliable phone at home or work.
For those ready to move to VoIP and ditch line rental costs, we offer a choice of optional low-cost packages that will save you money and offer better call quality. Keep your existing 01722 phone number, with no extra line required as the service runs over your full fibre connection. View our phone packages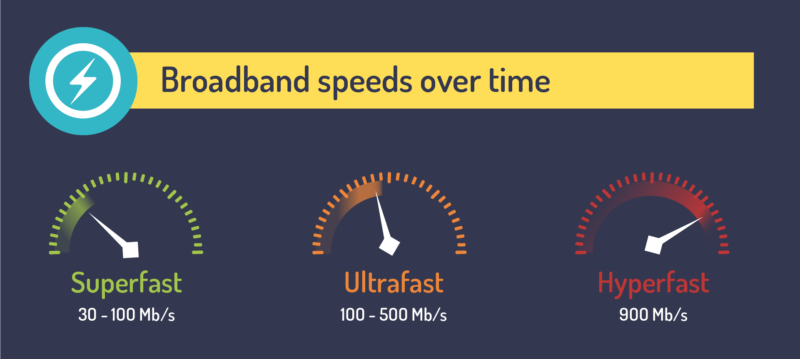 Prepare for the switch off with Giganet
What about those superfast or ultrafast packages you see advertised? Services offering these speeds are fast becoming old news. With a full fibre connection from Giganet, working from home will be a doddle and getting frozen out of video calls is a thing of the past. You'll be 8K ready and able to stream Ultra HD TV across several devices at the same time, without buffering. Kiss goodbye to gaming with lag or latency, and say hello to faster and more reliable connectivity for all.
To celebrate the switch off, and to mark hyperfast broadband reaching over 30% of the UK, Giganet is connecting Salisbury homes and businesses with great value prices and short wait times. Just check your postcode to find out more.