4th June 2020
In a time where lockdown separates us from our families, the need to at least stay digitally connected in order to protect our mental health, has never been more important. To support vulnerable care homes in our local community, we are delighted to be able to offer gigabit connections with nothing to pay for up to 12 months.
Care home connectivity and integration has often been overlooked, and given recent events we are extra focused on helping to change this for our local community. Our special 1Gb/s connection deal keeps Portsmouth care homes connected and positively enriches the lives of its residents and staff.
Yesterday, during a briefing with a select number of Original Launch Partners and City Champions, CityFibre announced its partnership with NHSx to provide the most competitive Internet connection deal for care homes across the UK.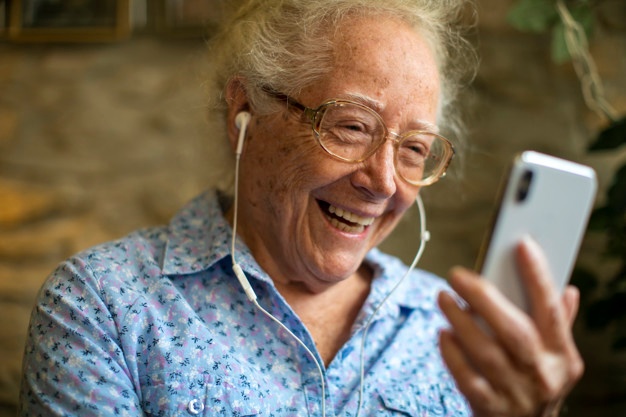 NHSx is a joint unit bringing together teams from the department of Health and Social Care, NHS England and NHS Improvement to drive the digital transformation of care.
Care homes are not just for the elderly. They are also for vulnerable adults and people of any age with severe learning difficulties or life-limiting medical conditions. For all of these groups, adapting to new technology can be hugely challenging. But as digital transformation sweeps across our nation, it's rapidly becoming a necessity.
Giganet's CityFibre ELITE 200-1000 Flex, capable of 1Gb/s download and upload speeds, is now available to care homes in Portsmouth. The Flex service provides a guaranteed 200Mb/s download and upload speeds with the ability to burst up to 1Gb/s when needed. That's enough bandwidth to serve the needs of care homes for many years to come.
The gigabit, full-fibre service costs just £175/m. We are offering either 6 months free Internet on a 3-year contract, with savings of over £1,000, or 12 months free on a 5-year contract, worth £2,100. All contracts come with free install, 5-hour fix and 24/7/365 support as standard.
CityFibre is part of a small selection of UK providers to partner with NHSx. The CityFibre special full-fibre connectivity deal is by far the most competitive, beating one provider by nearly £5,000 per year. CityFibre is also one of the only providers to offer care homes 1Gb/s capability and free rental as part of their deal.
Giganet are a CityFibre Original Launch Partner and a City Champion for Portsmouth. We are working with CityFibre to offer private and NHS care homes in Portsmouth this outstanding deal. The install and connection will be fast-tracked for all care homes upgrading to the CityFibre Elite Flex service.
Engineers will only enter the premises if it's absolutely necessary and will be equipped with full protection and the appropriate PPE. CityFibre operate in full accordance with Government COVID Secure guidelines.
If you'd like to find out how we've been supporting the care industry for over a decade check out our case study here or get in touch to take advantage of this offer today.