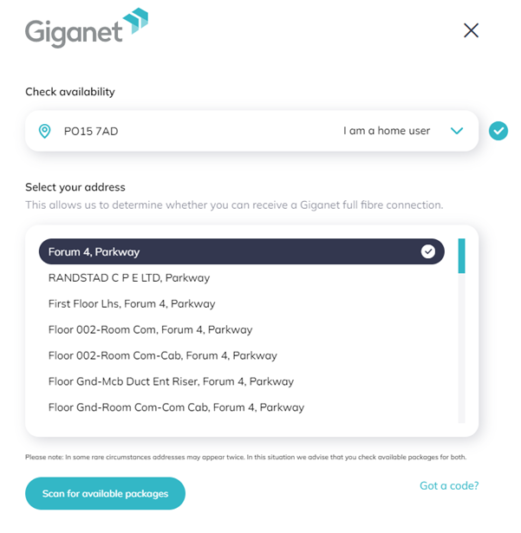 If you can't see your address listed in the drop down, don't panic! 9 times out of 10 we can get this sorted.
However, this doesn't necessarily mean that you can receive full fibre services straight away. To help speed up the process, the first thing you can do is make sure you address is registered with Royal Mail and your local council.
If it is registered but you still cannot see it, please contact us via service@giganet.uk as there are extra checks we can do behind the scenes. We'd love to get you connected.