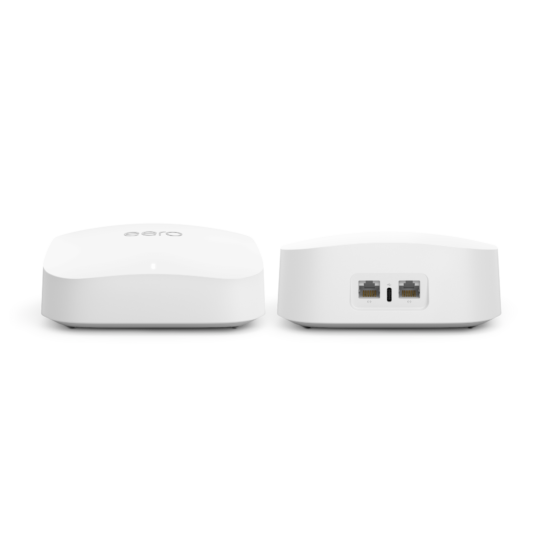 Most customers with a Sky Q service and an eero Pro 6E router will continue to enjoy uninterrupted service. However, some customers with multiple Sky Q boxes have reported loss of connection – but don't worry, we're here to help.
Our quick and easy guide aims to prevent drop-out connections from your Sky Q boxes, meaning you can get back to streaming your favourite series without the fear of of a freeze just as it gets to the good part.
The first and easiest way is to power cycle each box by simply turning them off and on again at the plug socket.
Please note: Using the remote switch-off will not have the same effect.
After around 2 minutes your Sky Q equipment should be fully working. Please do not reset the network on your Sky Q equipment unless the previous step has not worked.
In the event you're still experiencing connectivity issues, please follow the steps below:
STEP 1: DISABLE ECO MODE
Let's keep your Sky Q awake! To help to maintain a stable connection, we recommend disabling Eco Mode on your Sky Q device. Here's how:
Press the Home button on your Sky Q remote
Navigate to the 'Settings' menu
Select 'Preferences'
Set Standby mode to 'None'
STEP 2: DISABLE 2.4GHZ WI-FI ON MINI BOXES
To avoid confusing the Sky Q equipment, please connect Sky Q using the 5GHz Wi-Fi band connection. Here's how:
Press the Home button on your Sky Q remote
Navigate to the 'Settings' menu. Don't press select just yet!
Using the numbers on the remote enter "001" then select to display the 'engineer menu'
From the 'Networks' tab select '2.4GHz Wireless' and change to off


Note: Please don't edit any other settings in this menu

Press the 'Back' or 'Home' button on your remote to exit this menu
STEP 3: USE ETHERNET ON YOUR MAIN BOX
We understand that sometimes due to the distance between your eero and your Sky Q equipment, this is not always a viable option. However, if you are able to connect your Sky Q equipment using an ethernet cable, it will give you the very best connection, and most effective solution.
If after trying these steps you are still experiencing issues, please call us on 0330 333 3006 and we'll be happy to help.