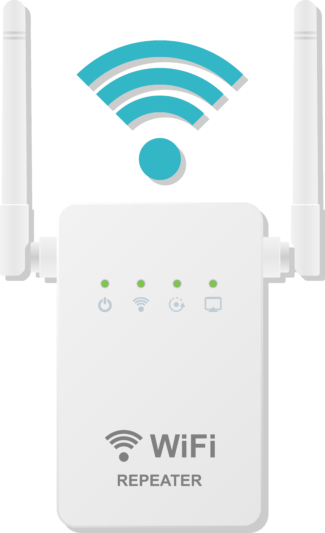 You can add Wi-Fi extenders to your package for a small monthly cost.
This is great for larger homes where the router may need help getting Wi-Fi coverage to all the rooms in your home. You can add this to your order at any time by getting in touch.
Please note: This add-on is currently only available to a limited number of customers. However, we will be able to offer additional boosters to all customers in due course.
if you use boosters or extenders with your previous/current provider to ensure your Wi-FI signal reaches all rooms in your home, you will most likely need to use an extender with our service too. Our service may well be compatible with your existing extenders, or you can add one to your Giganet package for a small monthly cost.
You can also buy lots of different Wi-Fi extenders and mesh devices online – but because there are so many, we won't be able to help you set these up or with any issues.