29th August 2023
Collaborating with our network provider partners, organising teams and helping to deliver our award-winning broadband services – it's all in a day of work for Beth Brazel, our PIA Manager in our Network build team.
In this week's Women in Tech blog, Beth shares her experiences, insights, and challenges, and how she thinks by embracing uncertainty, more women could be encouraged to enter the fast-paced world of build and infrastructure in telecoms.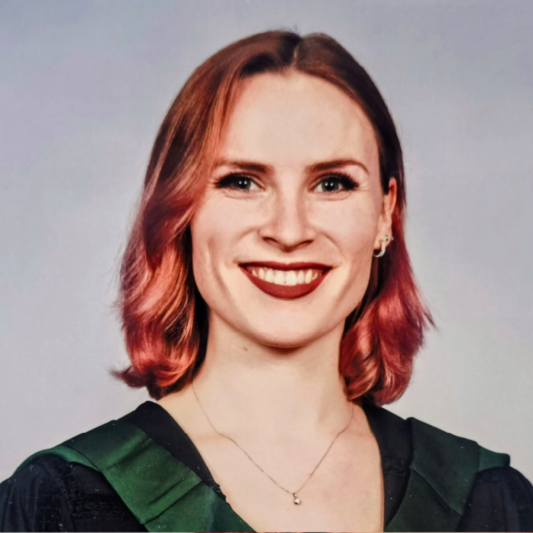 How did you get into the tech industry?
In a world that now constantly needs to evolve with new technical advancements, embracing a career in telecoms has offered me a multitude of opportunities. When I joined Giganet in January 2022, I hadn't quite appreciated how the industry played such a pivotal role in connecting people, businesses, and communities.
My background is extremely varied, before Giganet I had very little work experience. I taught History to 11–15-year-olds during lockdown which was quite the experience! It was only after moving into a role in telecoms, that I realised the essential job that had been done by connectivity providers to keep us all connected, and students able to learn during this time. I knew from this experience, however, that teaching wasn't for me. To be honest, I wasn't sure what I wanted to do at this point in my life. So, I decided to get away! And after a few months break for a bit of travelling, I came across a PIA Administrator job at Giganet. At the time I didn't know what I was getting myself into, or what the role truly involved but here I am almost 1½ years later!
What do you do at Giganet?
The most important part of my day-to-day life at Giganet for me is supporting my manager and making sure my team members are okay. Also, If there is anything I can do to help with their workload, I will always do my best – sometimes this involves escalating their issues to help resolve them. When it comes to Physical Infrastructure Access (PIA), compliance is essential. We are utilising Openreach' and CityFibre's infrastructure, so we must make sure we work collaboratively with them and, to remain compliant, organisation and time management are essential. We have a lot of jobs to work through, it's certainly a busy department! So, we must make sure we prioritise and process them in a manageable order.
What is it like being a woman in tech?
Great! At Giganet, it's refreshing that both our build project managers are women. We're really lucky to have built such a diverse and supportive team, the training in particular is great and really helped me build my confidence. I had a team member start late last year who had two years' experience in PIA, and they were very complimentary about how quickly I had picked everything up. I know I have worked hard to achieve what I have, but feedback like this helps validate the effort!
What is your favourite part of the job?
Joining forces with other teams! We work very closely with other infrastructure providers, so it's always great to meet new people and collaborate to help connect the country to ultra-fast broadband, a service that is so essential now to our day-to-day lives.
What do you enjoy doing in your spare time?
Where to begin…there are so many things I love to do in my spare time that there never seems to be enough time to do them! I am a big film fan, so I really enjoy going to the cinema. Most recently I went to see Spider-Man: Across the Spider-Verse. I like socialising with my friends; I am a keen cook and baker; and when I have the time I like to read.
How do you manage stress?
In all honesty, I'm not the best at managing stress! I struggled a lot with it during school and university. However, I do think that I am improving, and I find that regular exercise helps a lot as it is a great outlet for negative emotions.
What advice would you give someone just starting out in tech?
Be bold! When I first started, very few people at Giganet had any knowledge of PIA, so I had to learn everything very quickly. This, although stressful, has helped me progress very quickly and in August this year, I became PIA Manager. I'm proud of this fact, and it proves that industry experience isn't always essential!
What are you streaming just now?
Most recently I have been rewatching Grey's Anatomy. I got home the other day to find my housemate rewatching it and it made me want to start from the beginning too. There are a couple of character deaths that I really hate at the end of Season 7 so I may have to stop before I get to them!
Find your career at Giganet
If you're looking to take a leap into a new career, you're in luck! We have vacancies available and would love to hear from you.
To learn more about our workplace culture, available roles, and employee benefits system, please visit our careers page.
If you've taken a detour in your search for our hyperfast broadband deals, head to our homepage and check your postcode.