29th March 2023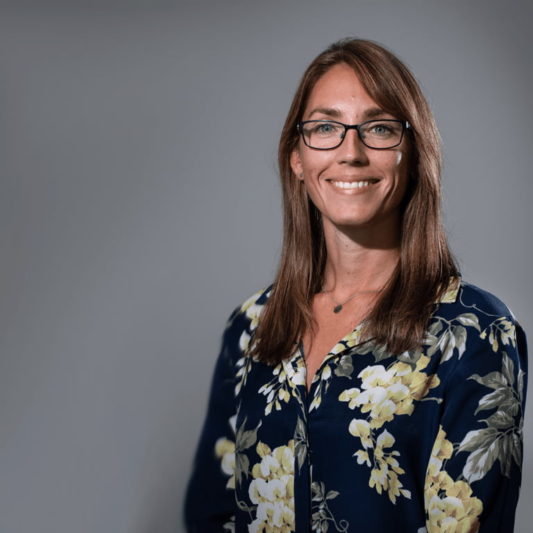 It's no secret that women have been overlooked in the field of technology. Historic stereotypes would lead us to believe women have a genetic lack of interest in computers or supposed incompetence in maths and science. Yet somehow, in the face of this adversity, research by girlswhocode.com suggests 74% of girls actually express desire for a career in STEM (Science, Technology, Engineering and Mathematics).
This week, our Women in Tech blog comes from Terri Martin, Giganet's Technical Support Manager. Terri explains how she made her way into technology with Giganet and why gender bias can weaken a business when 'the best ideas are borne out of diversity'. 
My career with Giganet
With over 7 years under my belt as a 'Giganerd', my career is going from strength to strength!
I've always enjoyed working in tech, my early experience involved working for an industrial computer company, assembling industrial computers and documenting the process. I then moved into a Product Sales position, preparing quotes for new customer requirements, and managing brand-new design specs to be rolled out to the production line. At this stage in my career, I was ready for a change, I had the desire to take on a more customer-facing, hands-on role and ultimately broaden my business skills. I had heard good things about Giganet, so decided to apply for a role in the Telephony team.
Starting as Telephone Systems Engineer, meant working with a different type of technology than I was used to, but five years later, an opportunity arose to build and lead the Technical Team, which saw me being promoted to Technical Support Manager for our internet customers, a great achievement for me and I was delighted to finally get in front of customers and offer them great service.
Why a career in tech was right for me
My working style is logical, and I enjoy solving problems, which is vital as my day-to-day role involves supporting the team with technical escalations, improving internal processes, documentation, and reporting on our activities. As well as training, developing, and motivating the team, of course.  A highlight of the job is managing a fantastic and talented team that works hard to give the best customer experience! I'm passionate about our diverse and creative team – they are hard workers, always put customers first, and are the champions of Technical Support.
Why is diversity important?
After accumulating around 17 years of experience in tech roles, I've only ever worked directly in the same department with two other women – crazy! I believe recruitment and training explicitly built to encourage women to apply is important, to ensure our industry appeals to those that have never considered a tech career or more precisely, a career in telecoms. Having role models is really important, especially at the early stages of building a career, Successful women speaking up and sharing their stories, can have a huge impact by showcasing career progression and breaking down barriers for women, whether in tech or any industry.
Diversity across teams is crucial – people have different skills and ways of working, and if we were all the same, then life would be boring! One of Giganet's core values is 'drive and ambition', and I think this is being improved by our focus on diversity, equality, and inclusion, building cohesive teams bursting with new and brave ideas.
Where to next?
If you're keen on making career steps into technical support, or in any discipline of our business, you're in luck! We have loads of roles available and would love to hear from you.
Please visit the Giganet careers page to learn more about our workplace culture and employee benefits system. You'll also be able to view all our latest job vacancies and register your CV for upcoming roles.
Searching for our hyperfast broadband deals? Check availability for your postcode on our homepage.