16th December 2022
Whatever your plans are this Christmas, they might involve a bit of stress. From last-minute shopping to battling with traffic, the last thing you want to worry about is your internet connection. Whether staying at home or going away, our top tips for internet-dependent homes will remind you why reliable connections, supercharged speeds and Wi-Fi that works will get you through the holidays with less hassle.
Staying at home?
If you have family and friends over, or even if you're isolating alone with Netflix and the latest Call of Duty, your internet is likely to be under extra strain over the coming weeks. Here are some handy tips for maintaining trouble-free home broadband.
Set up a guest Wi-Fi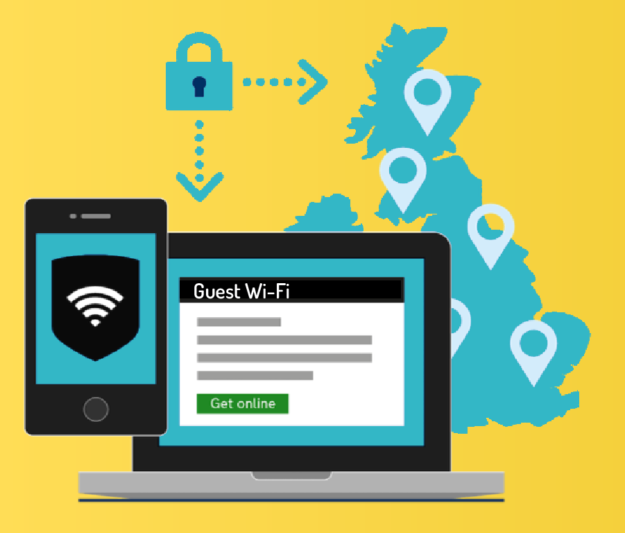 Chances are, whoever turns up at your door this Christmas will want to get on your Wi-Fi, especially if you live in an area or property with poor mobile reception. So, can you remember your default Wi-Fi password by heart? Thought not. And you probably won't want to dole out your own carefully thought-out password to people with potentially little regard for internet safety and privacy.
Most Wi-Fi routers and Mesh systems allow you to set up a Guest Network that gives you the power to control, enable and revoke access to your internet from an admin dashboard accessible via your phone, tablet or computer.
So now you can wield the ultimate power over who's sapping your download speeds. Want to encourage an early exit from those outstaying their welcome? Turn off the guest network, and you can pretend the Wi-Fi is on the blink. Oh, dear. Time for the in-laws to go home!
Supercharge your bandwidth with hyperfast speeds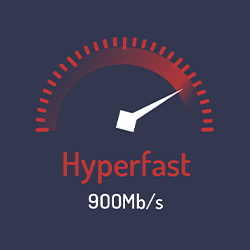 Working from home, streaming 4k movies, catching up on Zoom, or gaming with your mates is going to take its toll on your internet speeds. Plus, if you've got a house full of data-hungry guests, you will probably be the person everyone asks to "do something about the internet". See if you can upgrade your internet speeds to meet the extra demand.  If you're in an existing contract, this may be a case of contacting your provider and upgrading your package.
If you're looking to get yourself up to hyperfast speeds of 900Mb/s to cover all those bandwidth greedy new devices in your home, check your postcode and get connected to Giganet.
Strengthen your Wi-Fi
If parts of your home struggle to maintain a strong Wi-Fi signal, or you're streaming music in your garden or man-cave, your router may struggle to get it there. Christmas lights, baby monitors, fridges, and other electrical devices often share the same 2.4GHz frequency and could add interference to your woes. More interference can stem from neighbouring networks and Bluetooth devices. Also, Wi-Fi signals weaken when passing through thick materials like cement, metal and mortar – pretty much all things used to build your home.
Tips to overcome weak spots:
Wi-Fi extenders
These little wonders have been around for a while, and they provide a cost-effective way to get an ethernet connection and solid Wi-Fi signal across a small property. Perfect for that box room you intend to turn into a home office or gaming suite.
Using your home electricity circuitry, these devices come in the form of pass-through plugs. Allowing a data signal to run from your router to the power supply and then out o f the electrical socket in the location of your weak spot. You can even set up multiple points, but be mindful they will all take up another share of your bandwidth.
Wi-Fi repeaters
Repeaters are slightly different to extenders in that they mimic the existing Wi-Fi signal from your router, in order to cast it further. Sadly, their effectiveness is limited by a host of factors, including the internet connection speed coming into your home (which we can help with), the distance from your router to the device, the number of separate areas in your home in need of Wi-Fi coverage, and the Wi-Fi demands of your guests.
Mesh systems
These little beauties really took off last year, but you'll need to check your existing router for mesh capability. Mesh systems expand the Wi-Fi range in your home by taking over the job from the existing router, rather than boosting capabilities like repeaters and extenders. Mesh systems are comparatively more expensive than other signal-enhancing options but provide more control over Wi-Fi management and reach. Using a primary 'node' box connected to your router provides an improved Wi-Fi range that can seamlessly connect to other nodes. Once nodes are positioned strategically in your home or outbuilding, they communicate directly and over shorter distances.  As you wander around your home eating chocolate, still in your PJs, with your handheld gaming console or tablet, the nodes pass the Wi-Fi signal on for each other – providing you with seamlessly interconnecting Wi-Fi signals to the far corners of your home without dropping out.
Going on holiday?
Whether you're getting out of the country or hitting the dreaded motorway in the car, let your smart devices hold the fort while you're away.
Home security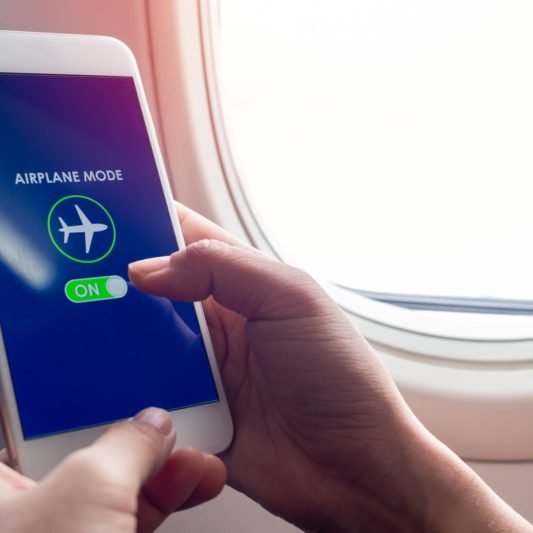 Are you worried about the security of your home while you get away for a few days? Thanks to a host of internet-enabled home gadgets such as; video doorbells, home alarms and smart locks, you needn't be. Securing your home and gaining peace of mind has become easily achievable and far more affordable in recent years. Many products feature motion detection, recording, intruder alarms and floodlighting. Once connected to your Wi-Fi and accessed via an app on your phone, they'll be able to send you alerts in real-time. It's perfect for checking it's not Santa or an unannounced family member trying your door before you alert the police.
Smart plugs
If you still like to leave a light on when you go out of an evening or want the TV or radio to provide some company for your pets, this one is for you.
Using Wi-Fi connected smart plugs or bulbs, you can control lights and other mains-powered devices from afar. Switch the smart plug on or off by connecting them to smart home assistants like Amazon Alexa and Google Nest or via an app on your phone. It also means you can set up routines and 'away' modes for automatic operation. There is no need to set elaborate 'Home Alone' style booby traps; make it seem like you've still got a house full of guests.
Take plenty of entertainment for the journey
Finally, if you rely on videos to keep the kids from asking, "Are we nearly there yet?" make sure you've got plenty to watch when your phone or tablet is in Airplane Mode or out of signal. Streaming services like Netflix, Amazon Prime, Disney +, Apple TV+, All 4 and BBC iPlayer all offer the ability to watch content offline. So it's worth downloading a few boxsets to preoccupy those over-excited kids or backseat drivers. Spotify also allows you to do this with playlists and selected songs. Meaning hours on a flight or crammed into an overpacked car won't have to be suffered in silence. Just pop in those headphones, and don't forget the charger.
With our hyperfast broadband speeds, we've got the whole family covered 
Our full fibre broadband connections ensure that at home or at work, you can stream, scroll, upload and download, rapidly. All at the same time, on multiple devices. If you've been tasked with doing something about your internet speeds this holiday season, see if you can enjoy full fibre internet connectivity with Giganet. Check your postcode to find out more.