3rd February 2022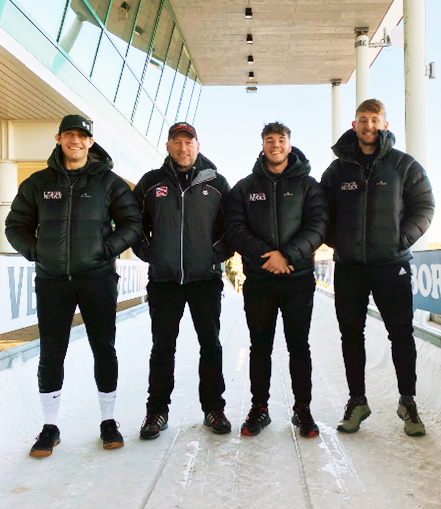 As the nation gets ready to cheer on Team GB at the 2022 Winter Olympics in Beijing, we caught up with GB Bobsleigh pilot Adam Baird on the Giganet sponsored GB Team Baird, and their ambitions to reach the 2026 games.
At Giganet whilst we are growing our reputation of supporting local initiatives and events in the towns and cities we serve, we have also been bold to support a British teams bid to secure a medal in the 2026 Winter Olympics. We know that it takes time to reach the most optimum levels of expertise and fitness to get onto a podium and from what we've seen within our first year with Adam's team we really believe they will be real contenders as the year's pass.
Bobsleigh remains Britain's most successful winter team sport – and rather aptly for Giganet, the fastest. Since early 2021, we have been delighted to sponsor GB Bobsleigh and help nurture the development of Olympic hopefuls. Their focus on fast speeds, teamwork and constant improvement ties in with our Giganet values, so we are proud to support them.
Adam, tell us how you got into a sport like Bobsleigh?
As a serving member of the Royal Marines for the past 12 years, I started bobsleigh competing for the Marines and the Royal Navy in 2017. I joined GB Bobsleigh as a pilot in 2019 and made my GB debut at the Europa Cup circuit by the end of that year.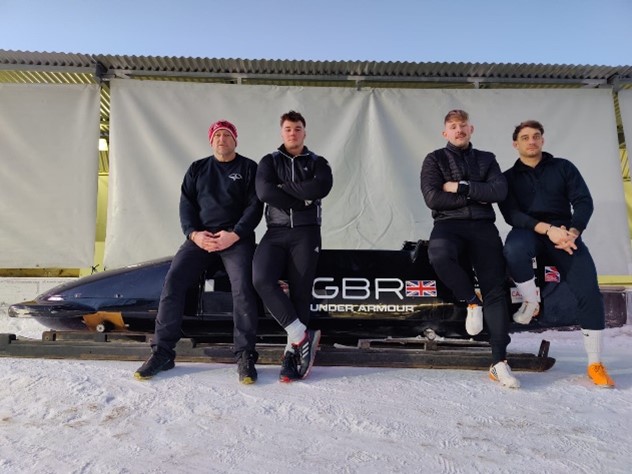 Tell us about the rest of your team
Our current team consists of two brakemen, (Alex Cartegena and Josh Hudson) both making their debut onto the Europa Cup circuit; myself as the pilot and team manager, and our coach Sean Olsson. Sean, aka OLY, has been an integral part of the team, bestowing his knowledge as an Olympic Bronze medallist in Nagano 1998.
How has the team been progressing this year?
The 2021/2022 Bobsleigh season has seen the team achieve some of the best results yet! From the GB development squad to competing in the Europa Cup circuit, it's been a thrilling year for British Bobsleigh.
How are you getting used to the tracks?
We've visited a multitude of tracks so far, spending a total of 12 weeks on the ice, finishing at the most prestigious track in the world, St Moritz, Switzerland.
In November we raced at Lillehammer in Norway. Here we were able to showcase our best result this season, placing 7th out of 22 in a highly competitive field.
We also trained at one of, if not the most technically demanding tracks in the world, located in Altenberg, Germany.
With a critical amount of funding needed for this year and the next Olympic cycle, Giganet and all our sponsors have been pivotal in our aims to reach the 2026 games in Milan, Cortina.
How important is sponsorship to your team?
As our platinum sponsor, Giganet has put us on ice for 80% of this season and allowed us to make essential preparation for the fast-approaching competitive season of 2022/2023.
Having this foundational support will undoubtedly help us achieve even better results next season, where we will be competing in both 2 and 4 man teams. If we were operating under an un-funded federation, our progress and these promising results would simply not have been made possible.
If you are interested in sponsoring the team, or would simply like to follow their adventures on the ice, head over to the GB Team Baird website.