4th November 2021
Customer Service Advisor Kylie shares about her first few weeks and why, after eight years out of her career, joining Giganet is so different.
Before joining Giganet I took a step back from my career for eight years to have my son. In that time, my husband and I started our own company, and now that venture is running smoothly and my son is settled at school, I made the decision to return to full time work. Following a telephone interview with Giganet for a Customer Service Advisor position, I was invited for face-to-face interview (my first in over 11 years!) I felt at ease as soon as I sat down with Sarah and Scott, who were interviewing me. They made me feel so comfortable and I left feeling like I had made the right step, and really wanted to be part of the team, more than just wanting a job!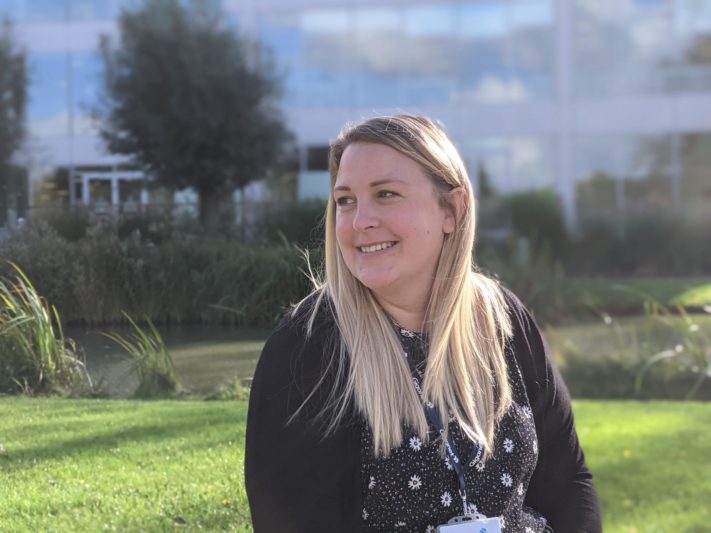 On my first day, Giganet's induction team Richard and Nick welcomed us and made everyone feel at ease. I joined with seven other people from different departments; some who had technical backgrounds, and others, like me, who had no prior experience within the comms industry. They covered standard induction topics, such as fire exits, payroll, and where to find the coffee machine! They also had the task of introducing the company to us, which was really exciting. I never felt daunted or out of depth, they explained some techy jargon and helped us get our equipment set up with support from IT. We were shown around the company intranet and how to find help guides, "jargon busters" and anything else we might need.
The training I have received has been designed and predominantly delivered by Maddison and Charlotte, who are also in the Customer Service team. They used their knowledge and experience to share information in a way that I personally have taken on board easily, without being overwhelmed. Drip feeding information and setting research tasks has worked well, and got us to record what we've learnt, to show:
a) We understand
b) It's usable while on the phone
c) Information will be understood by 'Doris', who only facetimes the grandkids on a Saturday afternoon, as well as 'Dan' in his home office.
I feel the term "it takes a village" is at the heart of Giganet; every person in every department wants to get involved and help new and existing staff. I have been made to feel part of the team by every department. They have taken a genuine interest in me, my background and my development and training.
On my 8th day of joining Giganet, one of our carrier's services went down and some customers experienced disruption, which is unusual. I listened to the other Customer Service Advisors taking calls, and as I had already been trained on relevant systems, I felt confident enough to take calls and help take the load off my very busy team.
Giganet have acknowledged every milestone, and fed back areas where improvement could be made, in a way where I haven't felt degraded or inadequate, plus given praise where it's due. I feel supported, valued and I love coming to work! I can really be myself around everyone, from other trainees to the CEO. Even senior executives such as Jarlath and Andrew made a point of coming to greet me in my first two weeks. I have never in my 18 years of working felt so at home at work. I am so excited to see my journey unfold.
– Kylie