13th November 2020
As seen in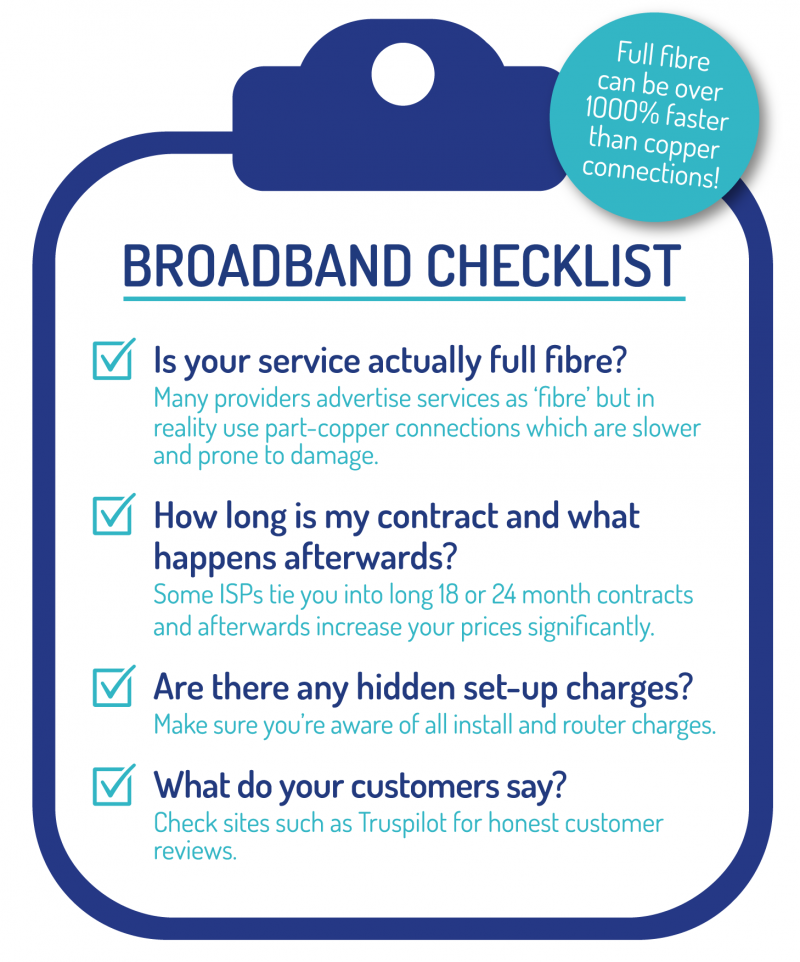 Office for National Statistics (ONS) found that around 47% of people in employment did some work from home in April 2020. Around 86% of these people due to the COVID-19 pandemic.
More people are working from home and the move back to the office is looking far less likely. According to Alphawise, the research unit for Morgan Stanley, the vast majority (over 82%) who have worked from home during the pandemic would like to continue remote working.
Reliable broadband ranked second highest commodity
In another recent survey by ISP TalkTalk, reliable broadband was ranked as the second most important commodity during lockdown (51%), beating online shopping deliveries (37%) and ranking only behind having a garden (59%).
Only full fibre broadband can guarantee a fast and reliable connection. It lets you work from home seamlessly while your family is busy streaming, downloading and playing, at the same time.
So how do you ensure you get the best service? Here's a checklist to ask your next provider.
At Giganet, we only offer the very best full fibre FTTP service and are proudly the cheapest FTTP provider in Salisbury*. We promise no price hikes during or after your contract period. At 12 months, our contracts are one of the lowest in the market.
Are you ready for better home broadband? Check your postcode and with just a few clicks you can upgrade to a full fibre FTTP connection.