22nd October 2019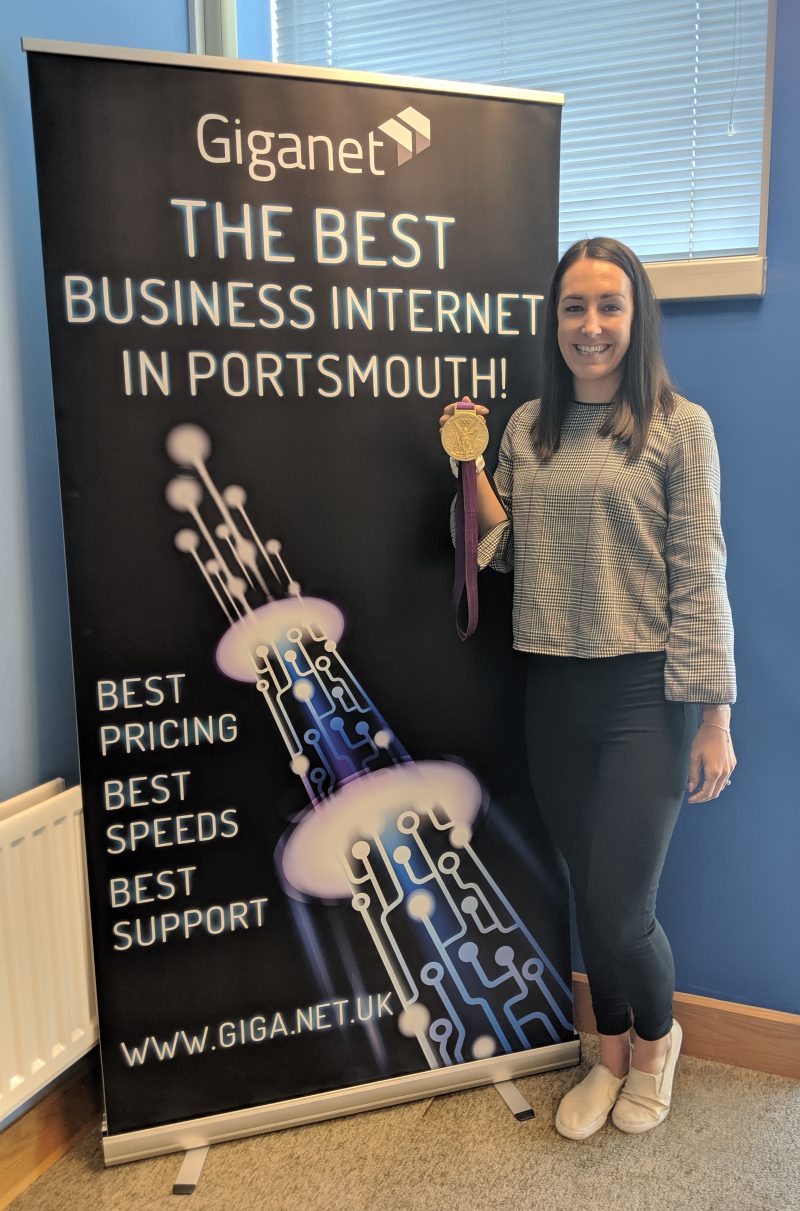 We're extremely pleased to have Dani Rowe MBE as our brand ambassador. Dani embodies the values we hold as a company and will be an amazing addition to M12 and Giganet.
Dani grew up locally and has had a stunning cycling career. She became multiple National champion, European champion, Commonwealth Games medallist, 3x World Champion and Olympic champion. She is the World Record holder for the 3km Team Pursuit and won Gold at London 2012, along with teammates Laura Trott and Joanna Rowsell. At the end of last year Dani announced her retirement and now has time to focus on other activities including coaching and commentating. We're very excited to support her in her next chapter.
Dani recently spent a day with the team at our Hampshire head office. It was a great opportunity for her to personally meet everyone and share a little about her story and experiences. We're proud to officially welcome her to the company.
"It was really nice to visit the M12 Giganet office and meet the team to find out more about the business and how it works. I get a real family feel about the firm and can see how professionally its run. Everyone gets on and it's really nice to be a part of it," says Dani Rowe MBE. "I feel proud to be a brand ambassador for the company and it's been great coming to meet everyone, telling my story and hearing yours as well."
"We have a strong emphasis on Speed, Performance, Excellence with Marginal Gains here at Giganet. Dani's amazing career has been an embodiment of those same values. These values enabled her to be the best she can be and secure six consecutive world records," said Andrew Skipsey, our Managing Director.
Andrew continues "Dani's retirement from professional cycling and plans for her next chapter fit so well with our own ambitious vision for the company. It's been great having her with us for the day and we're super excited to see where this partnership takes us."
Dani also attended our VIP customer morning at INEOS TEAM UK in Old Portsmouth last week. She shared her journey with some of our customers and industry contacts. It was interesting to hear all about the highs and lows of her career and the challenges she overcame to become so successful.
Keep an eye out for our interview series with Dani.