2nd October 2019
For the last 5 years we have enjoyed taking part in 'World's Biggest Coffee Morning' for Macmillan and this year was no exception! People across the UK have been holding coffee mornings in homes, businesses, churches and community centres over the last 2 weeks and we held ours on Monday 30th September in our Whiteley office.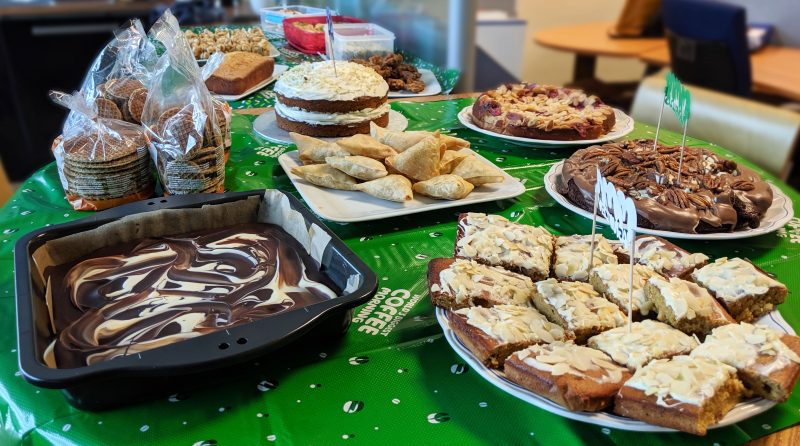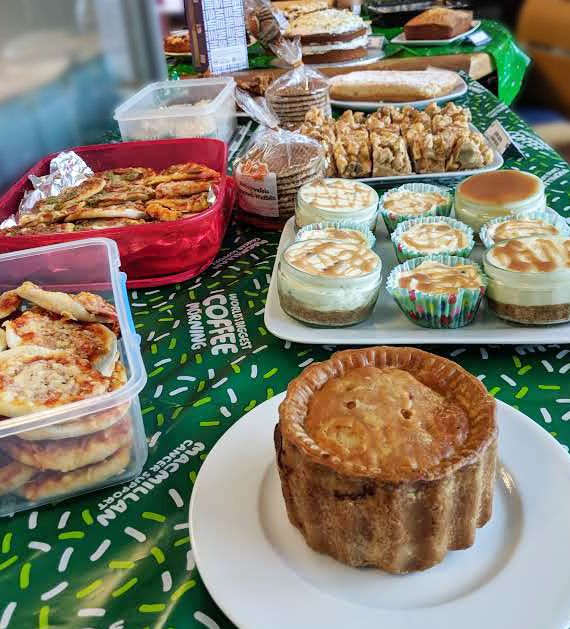 The M12 and Giganet team baked away over the weekend and contributed a tempting selection of cakes, muffins and savoury bakes. Everyone gives a donation and then they're free to enjoy the various delights that people have brought in. We are always spoilt for choice and this year's treats included lemon cake, chocolate black bean cake, mini pizzas, biscoff rocky road, carrot cake, millionaire shortcake, samosas, onion bhajis and many more.
Each year we ask local businesses to donate prizes for a raffle. So thank you to Trenchers, Domino's and K:Spa for very generously donating vouchers to be given as prizes. The raffle is always a big hit and squeezes people for every penny left in their wallets!
In the office we try to each taste everything and then vote for our favourite. So well done to our Star Baker Terri whose salted caramel cheesecakes were voted the winning bake!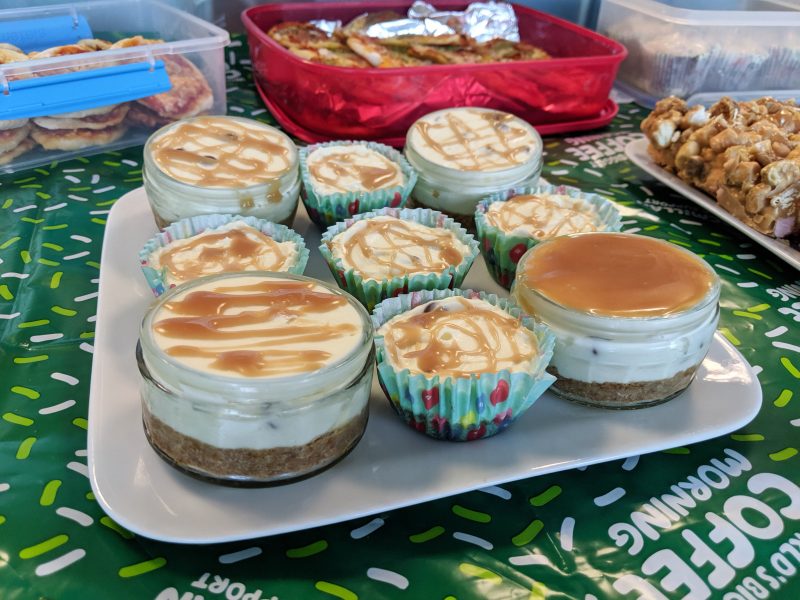 We are pleased to announce that our coffee morning this year raised a record total of £211! (+ Gift Aid)
This money will go towards giving practical, financial and emotional support to people who have been diagnosed with cancer and their families. This support can include things like Macmillan nurses, family support, counselling, advice on laws and legislation and also financial aid.
If you'd like to find out more about the life-changing work Macmillan do, please check out their website.