24th October 2018
Giganet's partner CityFibre announces a £2.5bn investment plan to expand its full fibre network and unlock the UK's next generation broadband.
Five million homes to benefit from full fibre broadband, delivered by Giganet's partner CityFibre, meeting a third of the Government's 2025 target.
£2.5bn investment programme announced today, reinforcing CityFibre's commitment to connect five million homes to full fibre.
CityFibre's full fibre infrastructure investment plan is underpinned by significant existing network assets and operations in 37 towns and cities across the UK*, with further locations to be named in due course.
Provides the infrastructure needed to underpin the UK's digital future, stimulating growth in regional towns and cities, bringing £85bn in associated economic benefits and creating 5,000 construction jobs.
CityFibre's full fibre network is designed to serve all businesses and public sector sites, as well as providing a superior backbone for mobile operators' existing locations, enabling the rollout of 5G and Internet-of-Things technology.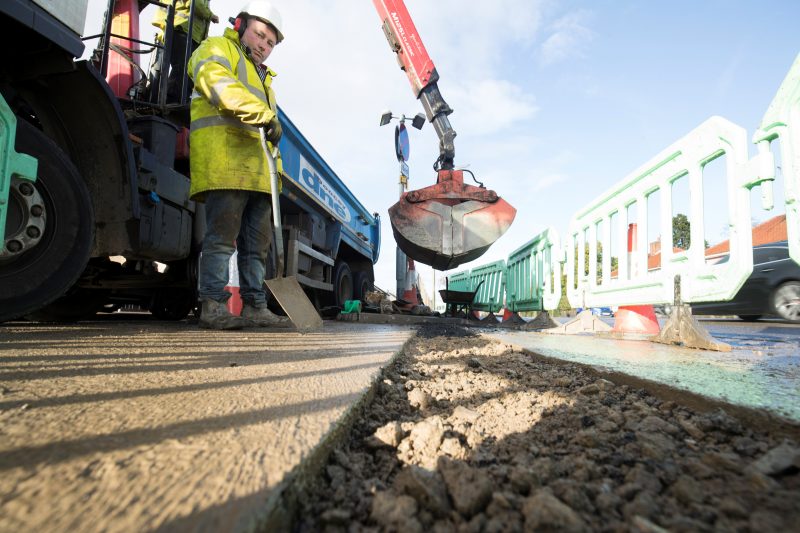 Following the company's acquisition in June 2018 by Antin Infrastructure Partners and West Street Infrastructure Partners (a fund managed by Goldman Sachs), CityFibre has today announced a new £2.5bn full fibre investment plan, identifying 37 towns and cities where it already has critical fibre spine assets as primed for expansion for fibre-to-the-home.
The investment plan responds to the Government's strategic direction for nationwide full fibre connectivity and its desire for this to be delivered by multiple providers. CityFibre's rollout will deliver five million homes and corresponds to one third of the Government's 2025 target of 15 million homes. The scale of its plan means it will be awarding city and town-wide construction contracts across the country for several years to come.
CityFibre's whole-city build approach ensures that, once completed, nearly every home and business in its footprint will have access to transformational full fibre connectivity, putting each of these 37 towns and cities on a new footing as they join the Gigabit City Club. The investment plan will deliver a large-scale open-access platform reaching a fifth of the UK's consumer market, providing choice for internet service providers (ISPs) and mobile network operators, while complementing other national digital infrastructure developments underway. CityFibre's full fibre networks offer gigabit speed services at lower prices than other networks, while also dramatically improving service levels and network reliability.
At Giganet, our aim is to offer the best connectivity no matter where our customers are located and connecting to CityFibre's networks means we can provide our customers genuine choice and the fastest speeds available in the UK. With the government announcing the national availability of Gigabit Connection Vouchers, now is a great time to help businesses move to a very cost-effective ultrafast Gigabit or Gigabit-capable service.
Matthew Skipsey, Technical Director of Giganet said:
"Having access to an alternative full-fibre wholesale infrastructure provider is critical to the UK's digital and service economy. For too long, most of the UK has been beholden to the duopoly of BT & Virgin who mostly provide hybrid-fibre services that are not future proofed."
Giganet are very excited to be delivering full-fibre business broadband using CityFibre's network, and in particular as one of the key launch partners to our local city Portsmouth. View our Portsmouth page here.
Greg Mesch, CEO of CityFibre said:
"With a head-start in 37 towns and cities, this full fibre investment plan enables us to further accelerate our rollout, catalysing huge economic growth in regional towns and cities across the country and transforming the UK's digital future.
Our rollout will soon bring to scale an innovative wholesale network, providing internet service providers and mobile network operators with greater choice and unrivalled technical capabilities, benefitting all sectors of the market.
We now need to work together across Government, Ofcom and industry to create a level-playing field that continues to encourage investment from multiple network operators, so that full fibre can be delivered as quickly and effectively as possible."
Jeremy Wright, Secretary of State for Digital, Culture, Media and Sport said:
"The Future Telecoms Infrastructure Review set out our plans to maximise full fibre coverage. I'm delighted that CityFibre's investment in 37 towns and cities across the UK will ensure the vast majority of homes and businesses in those areas can access this technology through new fibre networks.
Significant investment from new network operators is critical to deliver our ambition for nationwide coverage. Through our Industrial Strategy we're working with businesses and Ofcom to ensure effective network competition that supports investment on this scale."