4th May 2018
Giganet, the connectivity brand of M12 Solutions, is enabling Bristol businesses to capitalise on a government-led scheme to benefit from gigabit-speed (1000Mbps) Internet access. The ultrafast service is available over the City's full-fibre network built by CityFibre, the UK's largest alternative provider of fibre network infrastructure.
The UK government recently launched a new nationwide Gigabit Broadband Voucher Scheme providing vouchers worth up to £3,000. The scheme, targeting SMEs and local communities, aims to support the capital costs of installing new gigabit-capable connections. Having helped over 700 customers claim similar vouchers in the past, Giganet is confident that its previous experience will significantly aid take up in the Bristol area.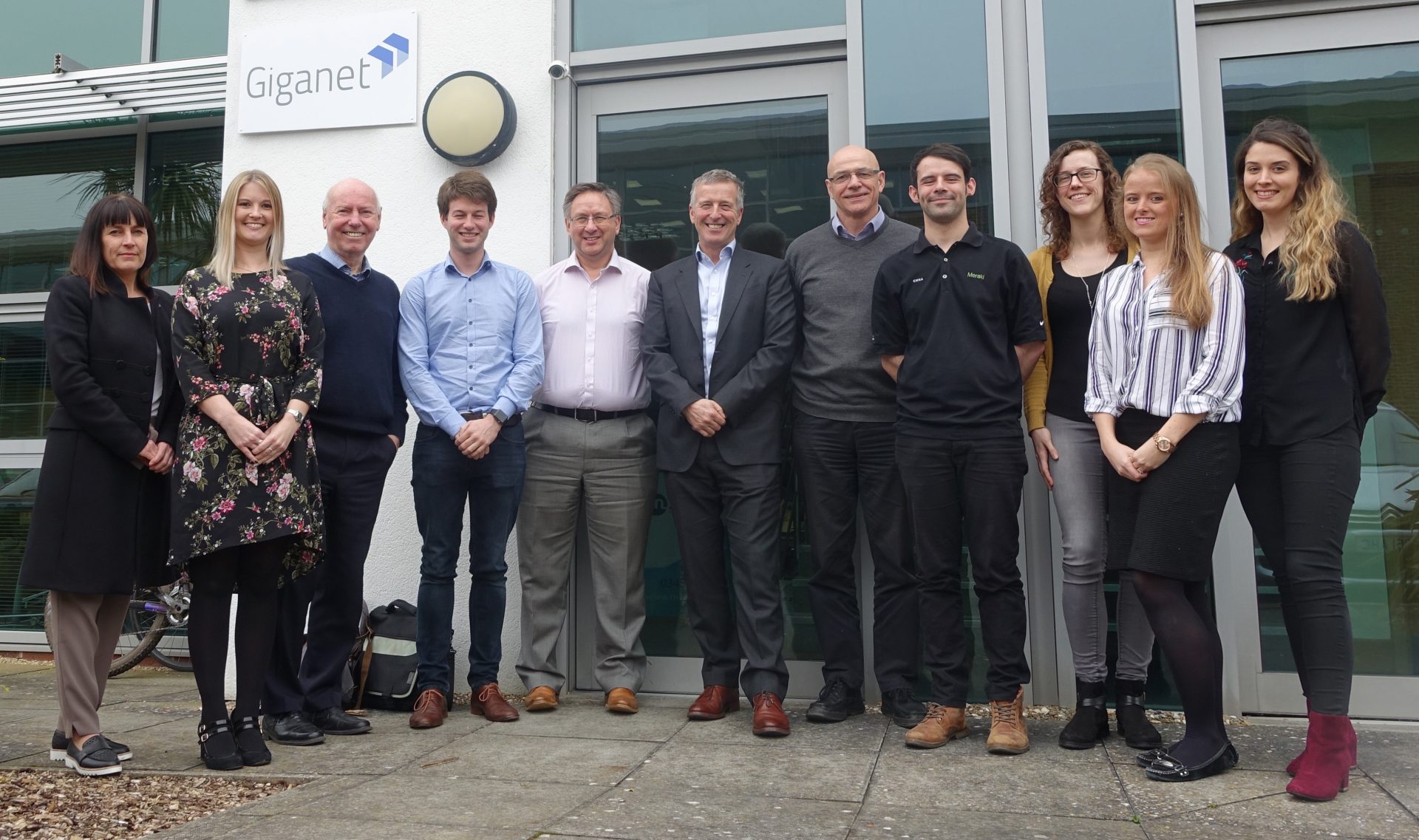 Some of the Giganet team at Giganet's head office
Andrew Skipsey, Giganet Managing Director, says: "It's very exciting to offer premium full-fibre, future-proofed and affordable CityFibre connectivity for businesses large or small. At Giganet, our aim is to offer the best connectivity no matter where our customers are located and using CityFibre's networks means we can provide our customers genuine choice and the fastest speeds available in the UK. With government announcing the national availability of Gigabit Connection Vouchers, now is a great time for businesses to move to a very cost-effective, ultrafast gigabit-capable service."
The news is significant for businesses who need dramatically improved Internet bandwidth with greater reliability but for whom the cost of installing upgraded connectivity has been prohibitive.
Andrew continues "According to a new survey of 500 UK businesses by Opinium*, the average business experienced two major Internet outages last year, causing a tremendous amount of downtime and affecting their productivity. We are encouraging as many local businesses as we can to make the most of the Gigabit vouchers while they are available. It is a great way to not only future proof your operations, but also significantly improve the reliability of your connection."
Businesses wanting to take advantage of the vouchers before the government-allocated funds run out can do so by clicking here or calling 0800 107 8888.