12th January 2022
How does poor customer service make you feel about your internet provider? Do your problems get resolved? Are you constantly faced with speed disparities? When you need help, do you even get to speak with a human? This week, we explain how Giganet is revolutionising broadband customer service.
In an era where 97% of the UK population now have access to the internet, it's a safe bet you've spent longer than you ever wanted to, talking with the customer service department of your internet service provider (ISP).
Faults and service problems, the way the service was sold, billing and charges, or changing providers. There are so many pain points for ISP customers; Ofcom has a dedicated page for tackling them. In fact, if you experience a total loss of service for an extended period of time, you may be within your consumer rights to cancel your contract without penalty.
Why ISP customer service is so important
Happy customers are loyal customers. Even in a complaint situation, a positive outcome or experience helps you know you can trust your provider.
If someone contacts Giganet with an issue that we can resolve quickly, it sets us apart from many other internet providers and the poor examples of customer service that plague our industry.
A positive outcome from a customer service call means our customers can feel happy that they chose Giganet instead of another ISP. Statistically, 77% of customers will recommend a company to friends, families and places of work if they've had a positive experience. So, it makes perfect sense that our growth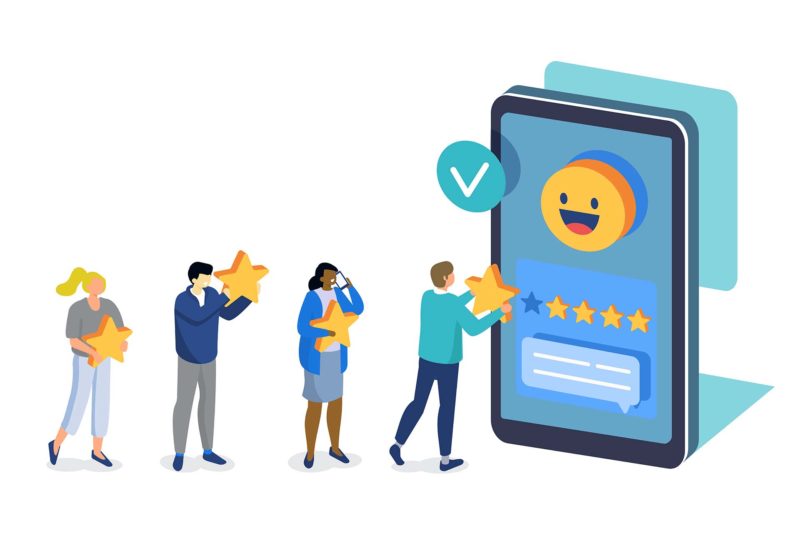 plans are inextricably linked to excellent broadband customer service.
Who the heck is Giganet?
We started out offering business telecoms and connectivity almost two decades ago, connecting homes and businesses in poorly served rural locations in Dorset, Hampshire and Wiltshire. Today, our network reach extends to over 7 million premises across the UK. Our success as a small business has laid the foundations to be even greater on a national level.
Our £250 million funding shows faith in our ability to outperform our competitors, enabling us to build a network and grow our presence further. By connecting the UK to reliable, future-proof full fibre, we are improving the standards of broadband speed for the UK. That's pretty cool.
Our vision is simply 'To be the best ISP in the UK'. Not the biggest, nor the flashiest. And in order to get there, providing excellent customer service is critical.
What makes Giganet different?
Our customers are the heartbeat of our business. In times of panic, a responsive service that meets your needs is crucial. Our company is literally tooling up the nation for faster, better digital communications, so it stands to reason that the customer service needs to be just as slick and efficient. But how?
We understand the needs of our customers
The gamers, the streamers, the scrollers, the work from homers. Giganet customers use hyperfast full fibre connections for all sorts of reasons. If a gamer is suffering from latency or a business can't fulfil data-heavy file transfers for remote employees, it's a big problem. At Giganet, we know our Customer Service team need to uncover any issues and find the solution, whilst minimising any impact.
We all understand the importance of good broadband customer service
It's vital that anyone in direct contact with our customers understands their needs. Our staff are highly trained, friendly and always happy to help. We anticipate the questions you might want to know the answers to, like, "How long will this take?" "Why is this happening?" etc., and do our best to squash any fears before they become apparent. We also have a FAQs section on our website, which is packed full of answers to common queries. For our business customers, we have clearly defined service level agreements and a team of expert staff to help with any questions before or after you get connected.

It's easy to contact us
How many times have you had to leave a company website and search Google for a contact number? Just to speak to someone and report a fault! This infuriating tactic of hiding phone numbers is sometimes used to make it difficult for customers to complain or cancel contracts.  At Giganet, all our contact details are clear on our site, and our motto is 'Full fibre. Honestly'. If you need our help, we want you to get in touch as quickly as possible. We don't make it difficult, and we know that some customers prefer to communicate differently. For the texters or the chatters, we give you multiple ways to contact us, including; WhatsApp, email, phone, or our social channels. Plus, our Customer Service team have begun learning sign language in order to communicate with anyone who may be hearing impaired.
You get help from a real person in the UK
What do our customers want? Well, for starters, we don't think it's an earworm of polyphonic music or a robot reminding you, "Your call is important to us and will be answered soon". We started as we mean to go on, with REAL HUMANS who answer calls within seconds of the phone ringing. No call centres, no robots, just clever, friendly people. If you're a home broadband customer, you can reach us between 8am and 6pm, Monday to Friday or and for business customers we offer 24/7 business-critical support.
We don't follow a script
Nothing is more impersonal or infuriating than talking to a person operating from a script. We listen first and ask questions later. Taking the time and patience to understand your needs before trying to help, allows us to reach a solution quicker. Whether you need expert advice for complex business needs, location-based troubleshooting or help with your account billing, we'll let you get it off your chest first, instead of making you endure a monologue of terms and conditions.
We don't use Chatbots
As soon as new technology emerges to manage customers, most adopt it without thinking if it's right for the service they offer. In times of chaos, we believe customers want these exchanges to be as easy as possible and find comfort in human interaction. Not to mention it's still easier to talk through a complex problem than type it.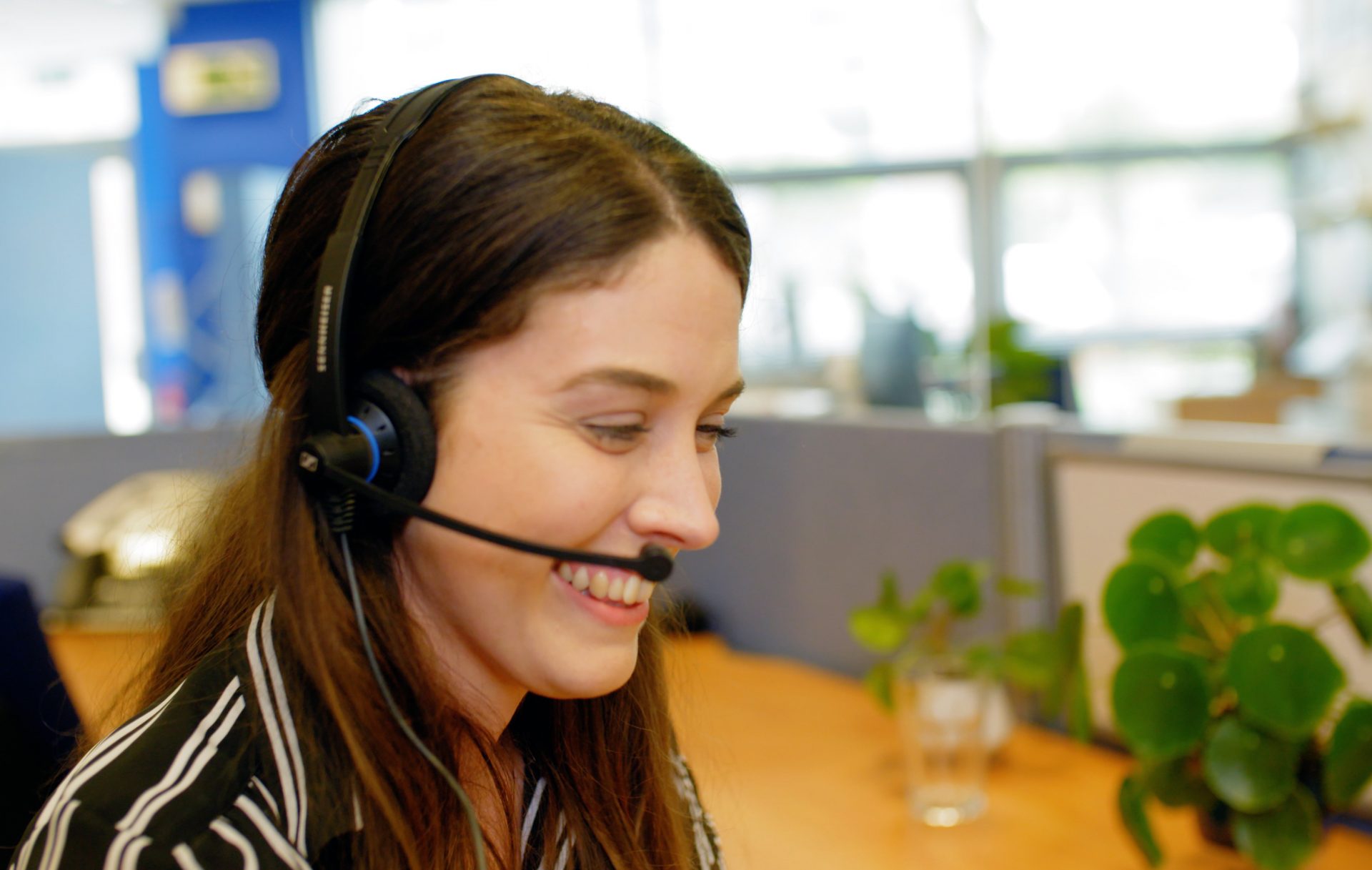 We listen to dissatisfied customers
Supporting a customer goes beyond responsive emails or phone calls. Thanks to the wonders of social media, our Instagram, Facebook, Linkedin and Twitter platforms allow customers to raise service issues or share public feedback on their experiences. It may be stereotypically British to complain to anyone but the people who can actually do something to remedy it, but the conversations about us and our competitors on social media are a valuable source of guidance. We respond to all comments or reviews. Basking in the good and making changes to rectify any not-so-good. Our public perception is a benchmark for how well we're doing, and unlike most other ISPs, we are pleased to be rated 'Excellent' on Trustpilot.

We resolve technical issues quickly
Once we've listened and established if a technical issue is to blame, It's up to us to investigate the problem and try to fix any faults. Our Technical Support team might ask you to run tests on a connected device or share your speed test results.
We also complete remote checks on the router and the ONT inside your home. Once we have all the information we need, we talk you through what needs to be done to fix the issue. This may be something you can do yourself or a fix we can carry out without even visiting your property. Sometimes, Giganet may need to arrange an appointment for an engineer to come to your home or business or fix a fault on the line somewhere between your premises and the fibre exchange.
We keep you updated
Regardless of the issue, we always recognise how vital access to the internet is for our customers. We always work to fix any problems as quickly as possible, but it's not always a quick and easy job. In the event of a wider outage or a complex issue that takes time to repair, we ensure customers are kept informed of our progress at regular steps.
If the fault is on our network, it may take extra time to fix, for lots of reasons. There may be a fault buried underground, and engineers need to dig up the road to fix the connection. Or external construction works may have caused unexpected damage to fibre that must be repaired. We manage our customers' expectations in those instances, sometimes contacting them twice a day with progress updates on an outstanding issue. We also have a network status page, where you can subscribe to receive alerts on any issues or planned maintenance. After all, why should you have to keep chasing us?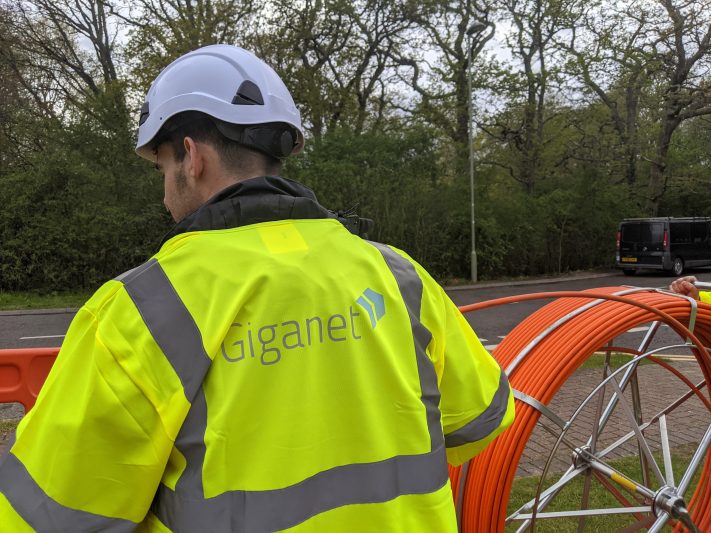 Every customer counts
Our Customer Service team aren't just proactive with solving your problems either. Every customer is important, and overcoming language barriers has become a new focus for us.
Right now, our Customer Service team is learning British Sign Language. This means we can communicate with hearing-impaired customers through video chat services and WhatsApp.
When it comes to communicating, most of our competitors only offer generic helpline numbers or chatbots for customers to get in touch. This can create enormous problems for customers who may have difficulties hearing on the phone or using a keyboard. So, our multiple contact methods make it easier for anyone to get in touch and receive our help.
Likewise, English is not a primary language for many customers, so we utilise translating tools to communicate over text-based services. As we grow our teams, we are also looking for multilingual colleagues who can ensure these interactions become more efficient in future.
We invest in the training and professional development of our teams
At Giganet, every department shares the responsibility of customer satisfaction. We place high importance on staff development and training, coaching our staff to be the experts you need.
Topics such as the internet and telephony services that we offer are of course covered naturally. We also educate everyone within Giganet on our mission to become the best ISP in the UK, our core values, how the technology we utilise works and how communicating across departments can improve efficiency.
We maintain our good service standards… forever
All aspects of our business are a vital source of information when it comes to knowing we're doing a good job. With our employees 'boots on the ground' wisdom, you can establish what problems are being faced, and you can relay information to the customer at regular intervals. Managing their expectations and compressing a repair timeline as much as possible through more considered communications.
Customer expectations of ISPs are increasing all the time, and the pledge we make to you doesn't end when our installer leaves your home. Our objective is to create a long-term relationship, establish trust in our brand and keep you loyal. That's just good business.
We want to be the best ISP in the UK
Don't just take our word for it. See for yourself…if you want to make the switch and get connected to reliable, hyperfast speeds and enjoy our revolutionary approach to broadband customer service, just contact us.