25th August 2020
Following high demand, we're pleased to launch two new home phone services to complement our full fibre home broadband packages.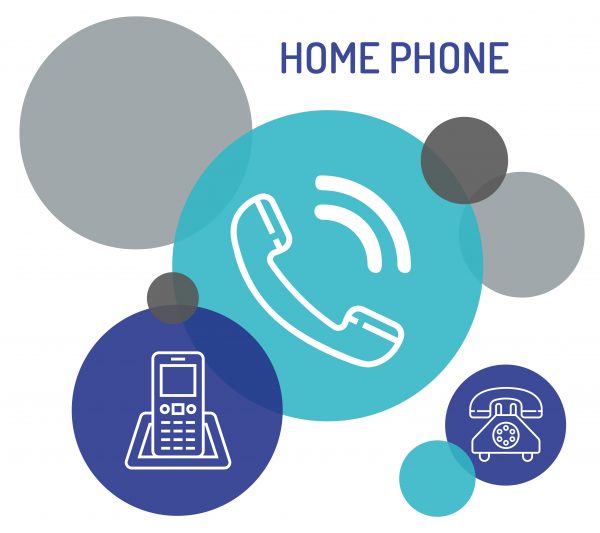 Our Home Phone option allows customers to keep their existing number and handset, without the need for an expensive BT phone line. As an alternative, the Virtual Landline option gives customers the choice to do away with their home phone altogether, keep their existing home number and have all calls directed to their mobile phone for a very low monthly price. The calls can be answered anywhere, not just at home, and callers can leave voicemails too.
With no expensive line rental required, Giganet Home Phone starts at £4.90/month, with Call Saver bundles including calls to UK landlines, UK mobiles and low-cost international calls available for a few pounds more.  Our Virtual Landline service starts from just £3.49/month.
Building on our business brand, in March 2020, we launched our full fibre broadband service to homes users too. Home customers can now add cost-effective phone packages to complement their Giganet fibre internet connection, adding inexpensive calls to great broadband. New customers can select the add-on phone service directly from the website.
"When we launched our full fibre only broadband service, the feedback we got was truly outstanding. Customers valued our simple approach and personalised customer care, but the lack of a home phone service was a massive barrier for us. While many customers hardly use a landline telephone, they like the comfort of having one and keeping their numbers. This is why we launched our home packages to allow our customers to keep their home number without the hassle of expensive line rentals or even handsets if it's not required," said Matthew Skipsey, Chief Technology Officer at Giganet.
Matthew continues "Even before our broadband launch, the Giganet team and our partners were working incredibly hard to get our home phone solution live and ready. By offering great value phone options including a mobile divert option with reliable fibre connectivity, we're on track to become one of the best UK fibre providers."
We have priced our phone services aggressively to be competitive in the market. In Salisbury, where we are currently the lowest-priced fibre broadband provider, the 200Mb/s full fibre broadband and a PAYG home phone package is priced at £39.90/month, making it the lowest-priced 200Mb/s fibre broadband and calls package in the city.
Andrew Skipsey, Chief Sales and Marketing Officer at Giganet said, "We're in a privileged position to use our expertise and partnerships that we've built over 17 years as a telecoms business initially, to deliver a solid and cost-effective phone solution for our Giganet customers. Today, landline phones for many are an expensive but nice to have feature. With our new solutions, we're making landline communications simpler, cheaper and more effective for our customers."
For more info check out our home phone section.