19th March 2019
Openreach, the UK's largest fibre broadband provider, have announced that Salisbury will become the first city to benefit from total fibre to the premise (FTTP) broadband coverage, within just 12 months!
The £8m roll-out will benefit up to 20,000 homes and businesses across Salisbury which is set to be the first city in the country to gain complete access to Fibre to the Premise (FTTP) broadband – the ultimate and future-proofed connectivity choice.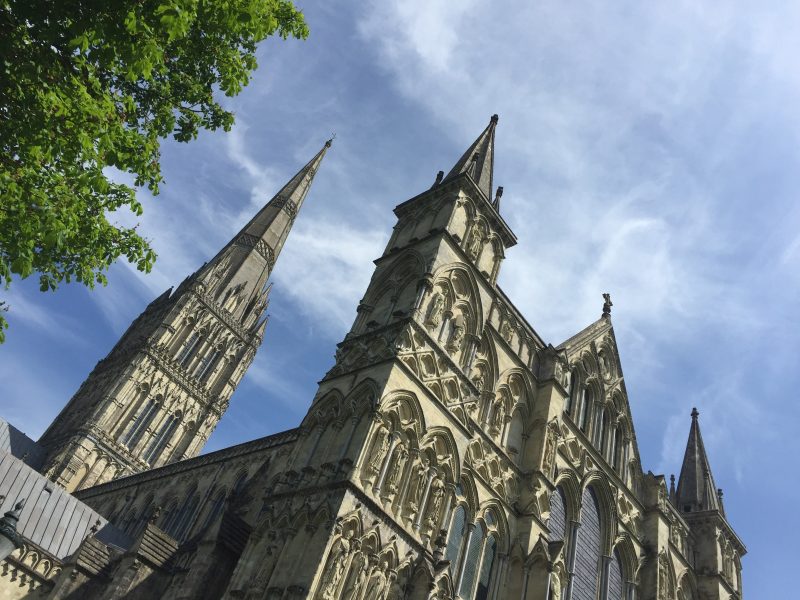 The timing could not be better for Giganet, as we have already made a substantial investment to add the Salisbury exchange into our network. This is enabling Giganet direct access onto this new city-wide full-fibre network build. In fact, we have already connected many full-fibre broadband customers in Salisbury where the coverage already exists today. This latest announcement from Openreach will benefit the many other tens of thousands of homes and businesses allowing the very best connectivity option.
Matthew Skipsey, Head of Giganet says, "Unlike almost all other local providers, our equipment is in the Salisbury exchange, which provides us a genuine competitive advantage in delivering next generation Gigabit services to local businesses. This means we have direct access to the network, reducing the supply chain and improving the communication, lead time, pricing and capabilities when selecting an Internet provider. We offer 6 hour SLAs and our friendly, award-winning customer service team are not far away. Giganet's office is based just 30 miles away in Whiteley, Hampshire. Salisbury is part of Giganet's local network including Basingstoke and Winchester which has private direct routes to the internet."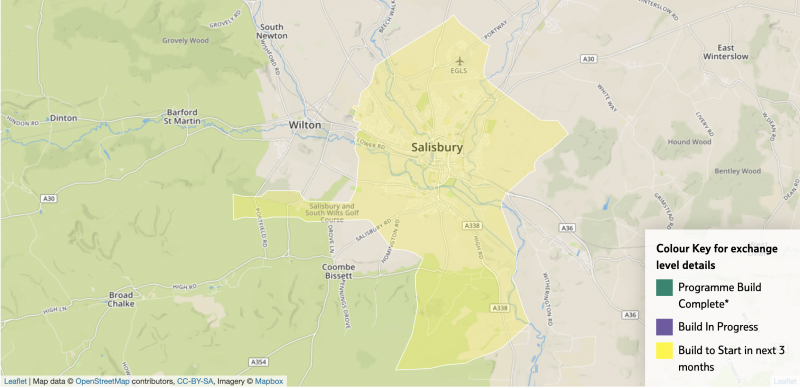 John Glen, MP for Salisbury and South Wiltshire says, "With speeds of up to 1Gb/s, this investment will deliver a quantum leap in broadband speeds across Salisbury. I am particularly pleased for the business community and our local economy. Access to ultrafast full fibre broadband across the entire city will make Salisbury a very attractive location for start-ups, tech firms and entrepreneurs, boosting new job opportunities for local residents. The full fibre network will also open up innovation in the delivery of public services and help develop further investment in our arts and culture offering."
Giganet have a strong track record with Salisbury, with many existing business customers taking our broadband and telecoms solutions. One such customer is The Aaron Partnership, an organisation of independent financial advisors based in Salisbury town centre.
David Ryan, Managing Partner of The Aaron Partnership says, "The fibre is a significant improvement! We have not had the problems we had been experiencing, with lines dropping out and crackles on the line which caused a tremendous amount of downtime and lack of productivity. The ADSL connection we had before really affected the day to day running of the business, however now with the ultrafast speeds from Giganet's fibre, it has not only significantly improved the reliability of our connection and allowed us to work more efficiently, but it has been a great way to future-proof our business."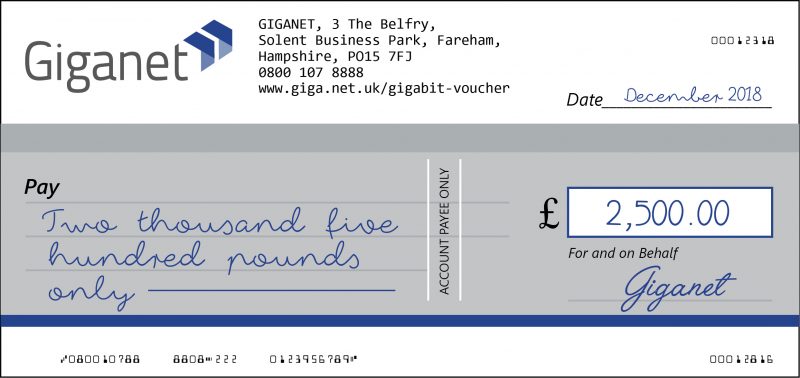 As well as great local pricing from Giganet, Salisbury business can also benefit from £2.5k vouchers towards Gigabit capable connections. Click here to find out more and apply. Terms apply.
Our MD Andrew Skipsey concludes, "There is no doubt that Giganet is better placed than many of the national brands to engage with local firms. The business has a strong track record over many years with Salisbury businesses who take our broadband and telecoms solutions under our main M12 Solutions business name. We are delighted with this latest announcement and we can see this will allow us to better secure opportunities in the area."